Regular price
¥3,300 JPY
Sale price
¥3,300 JPY
Unit price
per
Sale
Sold out
The watch strap for this product is sold separately.
Click here for straps
It was created with a design that does not make too much of an statement, with an emphasis on protecting the watch from sweat and scratches.However, the loop on the base is a nice accent, and this item is interesting even when combined with different materials and colors.Until now, pedestals have been made to order, but by offering multiple sizes like clothes, you can purchase a pedestal that perfectly fits your watch at a low price.It has the same specifications as our regular product belts, and is available in several main colors as well as sizes, so you can match it even if you buy more later.

Even stainless steel watches can rust due to sweat and dirt.Rust is particularly likely to form on the inside of the lugs and the gap between the case back and the case.I think many people are hesitant to use not only snapback watches but also screwback watches during the sweaty season.It is also effective in preventing scratches on the back cover.If you want to store it in a watch case, you can fold it and store it by removing the belt on the tip of the sword from the pedestal.By installing this pedestal, we will solve these problems and propose a new way to display your leather belt.

When the pedestal is attached, the watch is not in direct contact with your hands, making it very comfortable to wear.It is also recommended for people with metal allergies.

◆About the material
The leather is made by Horween, a tanner in Chicago, USA, and is also used in the uppers of high-end shoes such as Alden. isChrome Excel is cowhide leather that is tanned with a combination of chrome and tannins.By containing plenty of 4 types of oil and fat ingredients, it has both robustness and flexibility.It feels a little different from other cowhide leather.The more you use it, the deeper the flavor will become.One of the characteristics of this Chrome Excel is "color discoloration".If you pinch it and bend it, the color will change slightly.If you put it back and let the surface blend in, the color will almost return to its original state.When you wear it on your wrist, the shades appear and it looks very cool.

*The color and texture of the leather may differ slightly depending on the lot.

◆Points when choosing the size
① If you do not want the pedestal to stand out
・One size larger than the watch size Choose a small one (if you want to prevent sweat and scratches, a small pedestal will still work)
・The distance between the loops on the pedestal is 2 to 3 mm smaller than the distance between the lugs of the watch (even if they overlap on a plane, they will not overlap when worn)

② If you want to show just a little bit of the pedestal
・If you want to make the pedestal stand out a little bit, such as with a sports watch, please adjust the diameter of the watch. Choose one that is the same or slightly larger


SS (diameter 29mm, total length 55mm, loop distance approx. 35mm, maximum belt width 18mm)
S (diameter 32mm・Total length 60mm・Long distance approx. 40mm・Maximum belt width 18mm) t56>L (diameter 38mm, total length 70mm, loop distance approx. 50mm, maximum belt width 22mm) I am doingIf the belt you own is thick, it may not be possible to attach it.
*The loop spacing has a construction error of 1 to 2 mm.

◆Specifications
Material: Horween Chromexcel (cowhide)
HORWEEN CHROMEXCEL COWHIDE
Thickness: Flat 2.0mm
Stitch: Thickness #20
Backing material: Same material (muso)
Edge: Wax polished finish
Share
View full details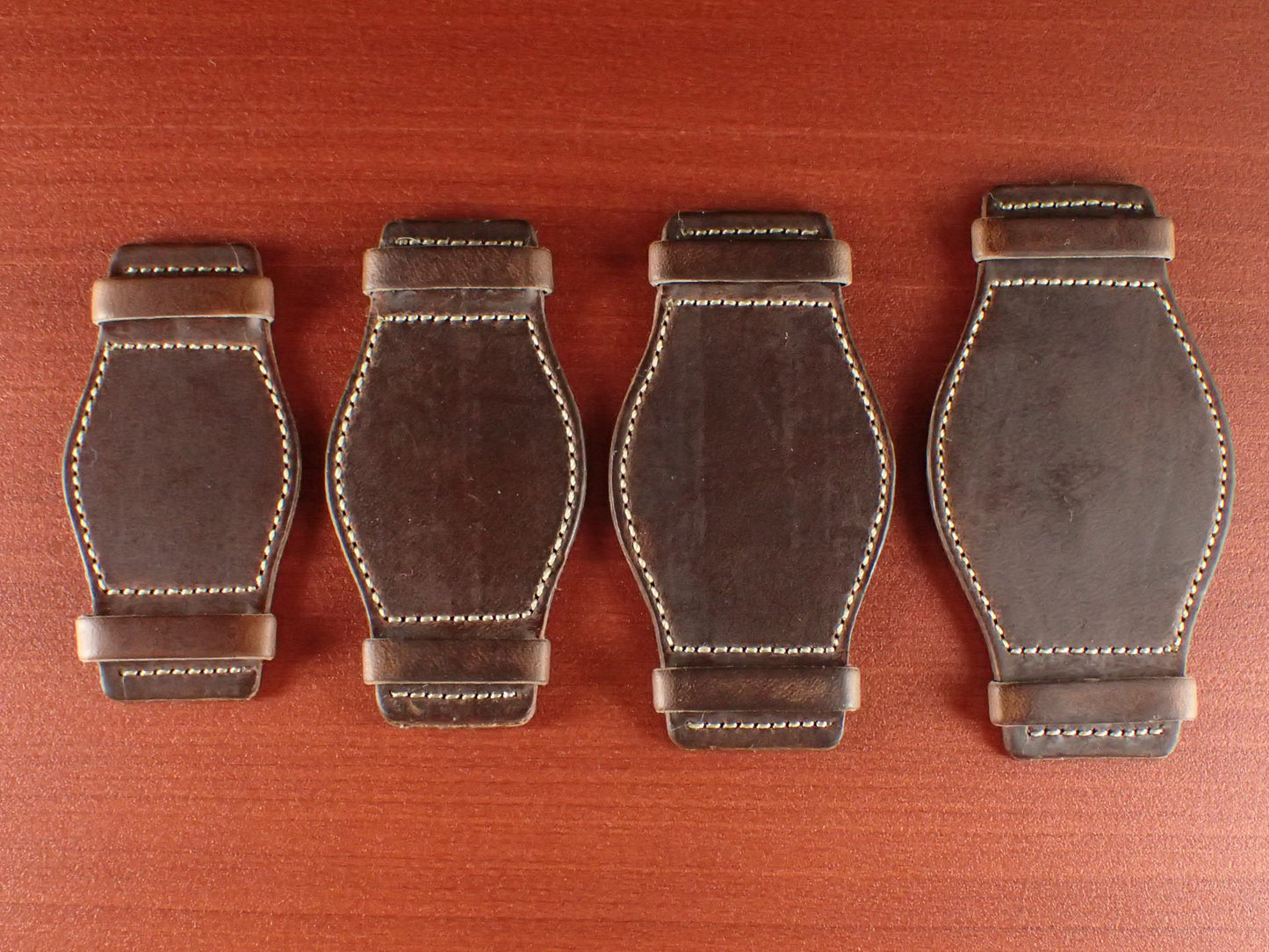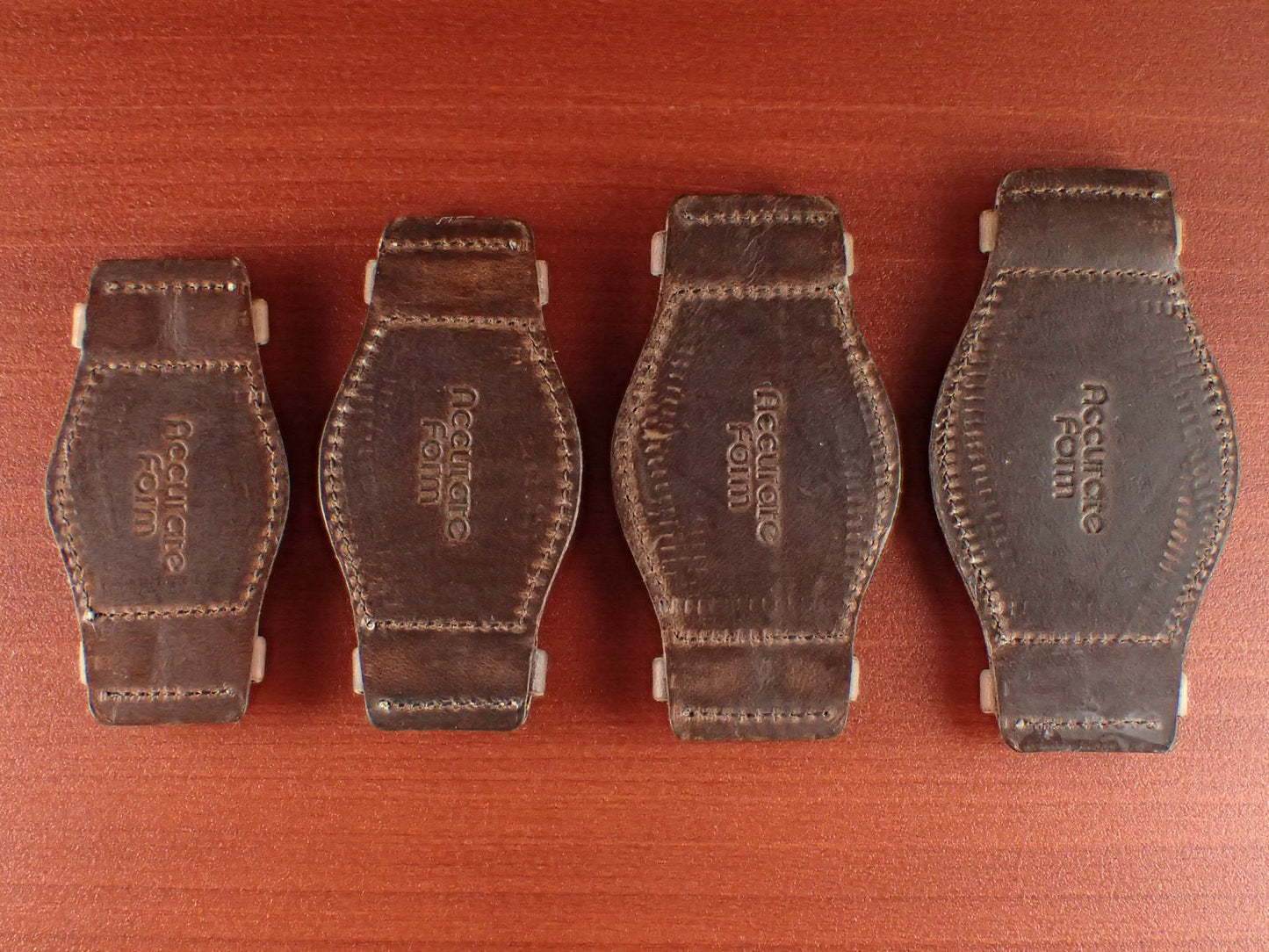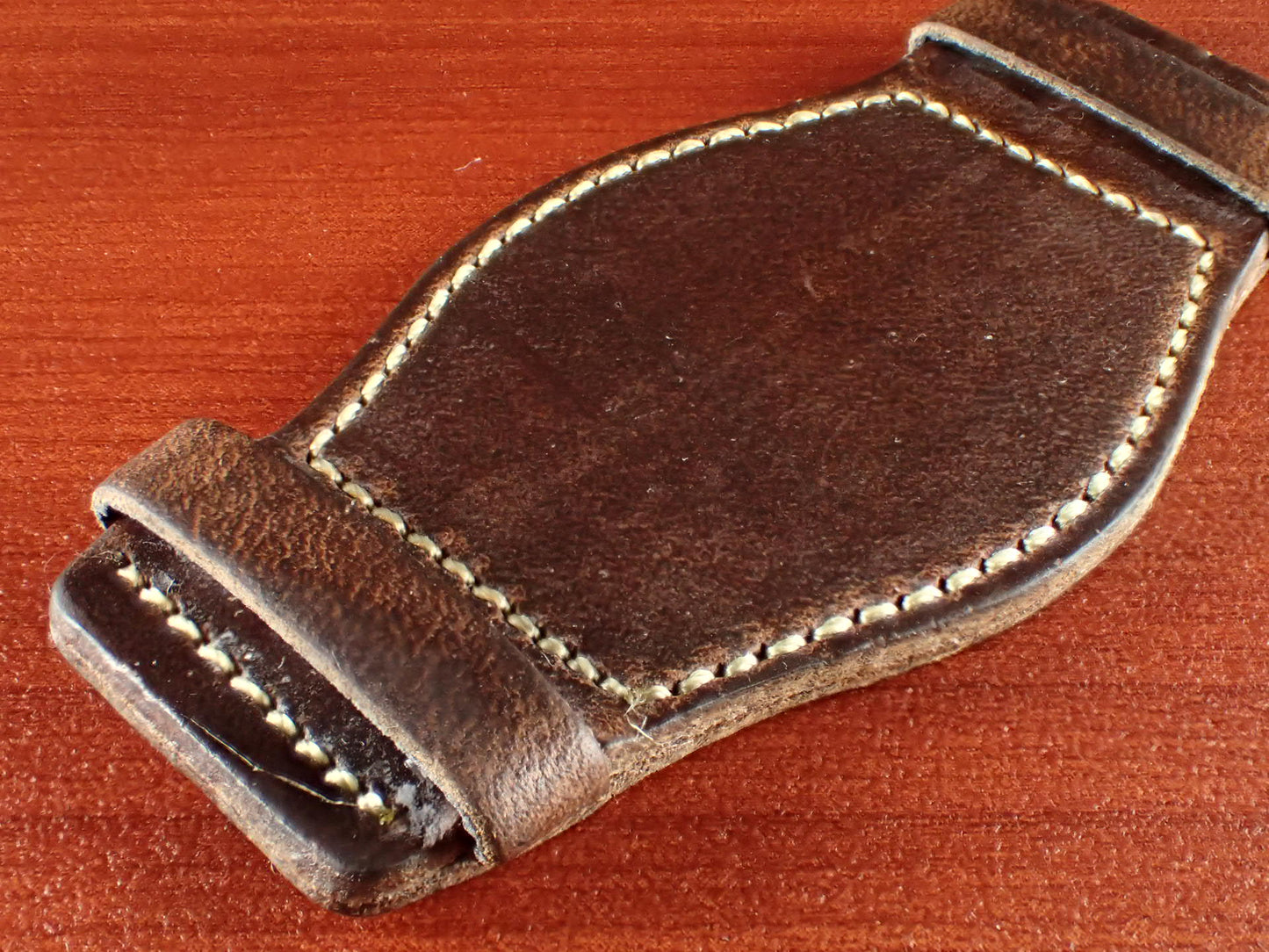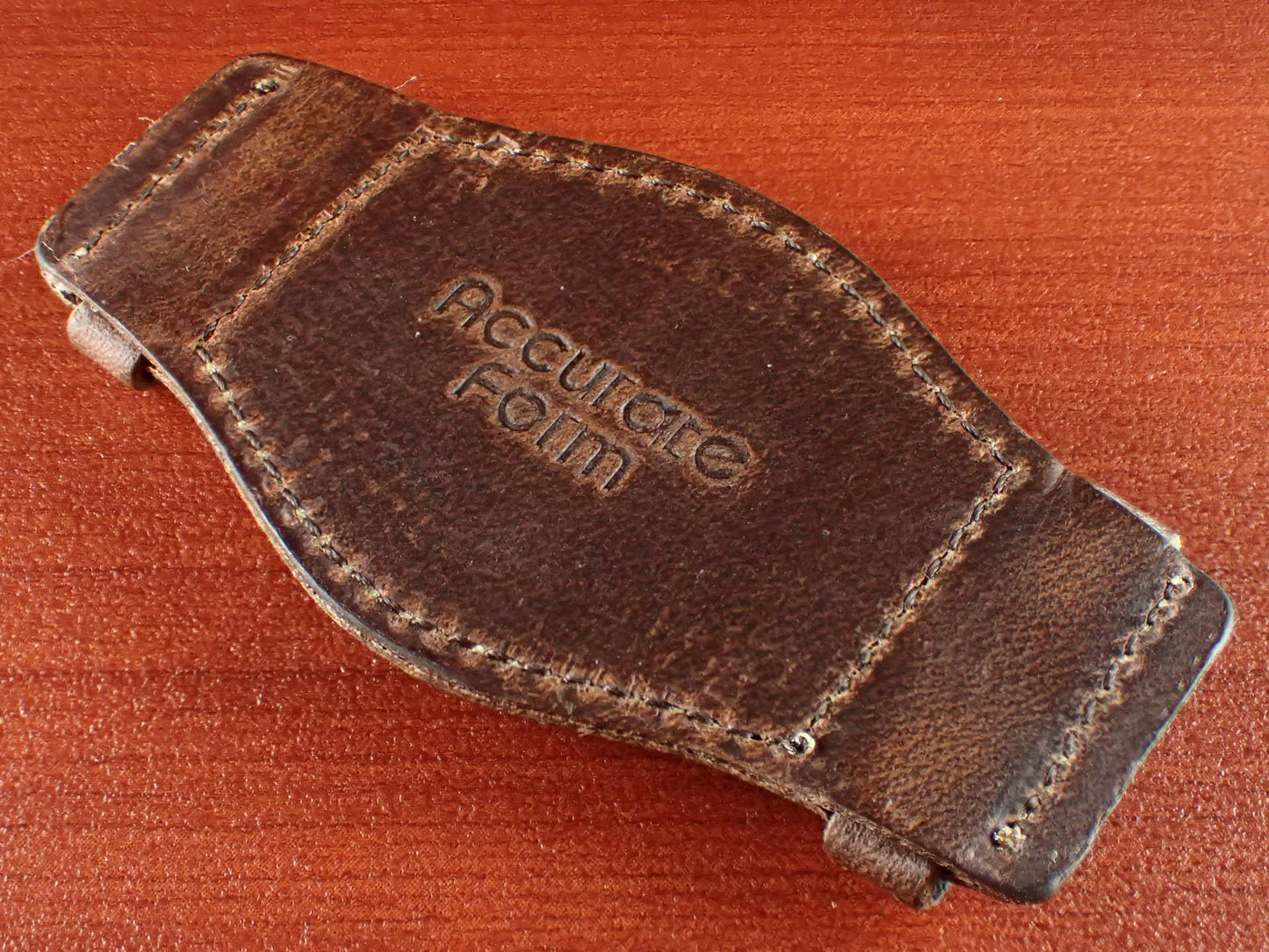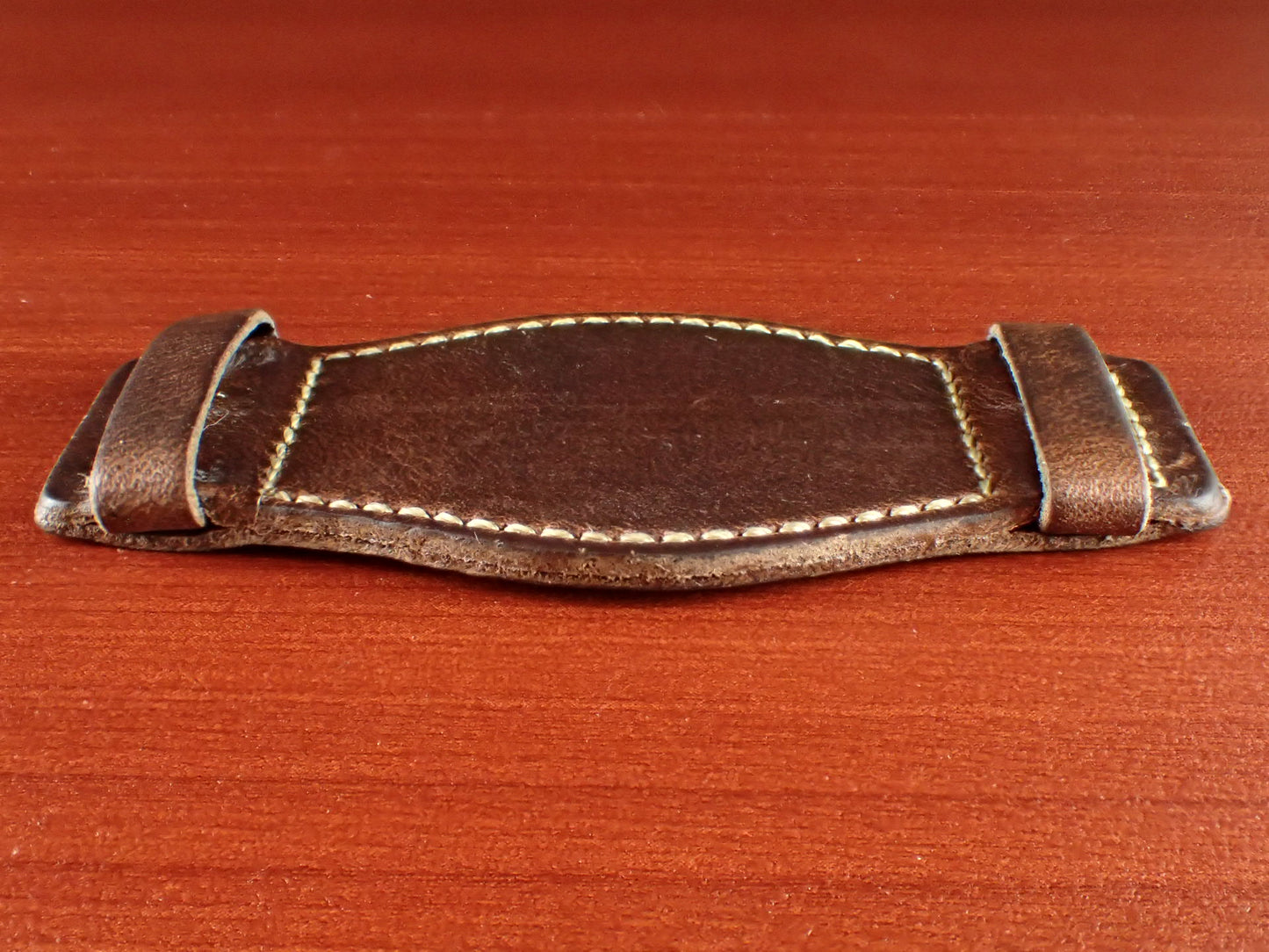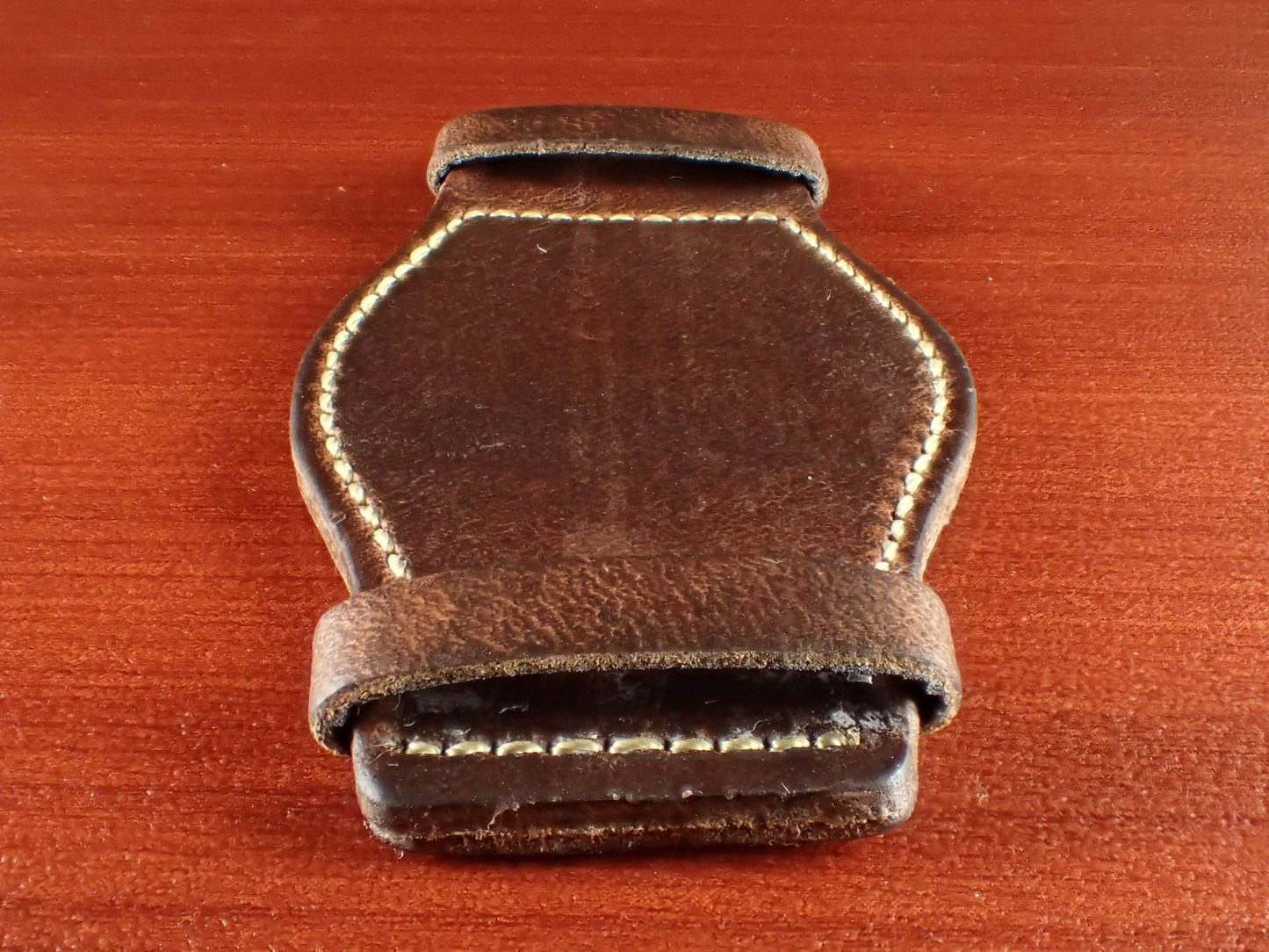 Excellent!!!
Excellent, exactly what I needed. Great quality and fast shipping to Singapore
Glad to hear that. you liked our product. Thank you so much!