Regular price
¥7,700 JPY
Sale price
¥7,700 JPY
Unit price
per
Sale
Sold out
Made with domestically produced glossy cowhide steer. A type of oil leather that discolors. It goes perfectly with vintage watches, and its semi-gloss finish makes it the perfect match for dress watches. The stitches are sewn using thin threads at extremely fine pitches to reproduce the surrounding stitches, unrivaled finish, and vintage details. The edges are polished with wax and have excellent taste and durability. It still has a vintage feel to it, but it's the best leather belt that gets better the more you use it.

*The color and texture of the leather may differ slightly depending on the lot.
*This leather has not been completely color-fastened in order to retain its good texture. Please note that the color may fade due to sweat or rain. Be especially careful when wearing white clothing.

◆Specifications
Material: Cowhide (steer shiny tanned oil leather)
JAPANESE LEATHER COWHIDE
Color: Wine (WINE)
Type: Regular
Size: 16mm ( Buckle width 16mm)
17mm (Buckle width 16mm)
18mm (Buckle width 16mm)
19mm (Buckle width 16mm)
20mm (Buckle width 16mm)
Length: Approx. 75mm /approx. 115mm
Thickness: 2.4mm
Stitching: Thickness No. 30 Same color system
Backing material: Same material (Musou)
Edge: Wax polished finish (black)

Share
View full details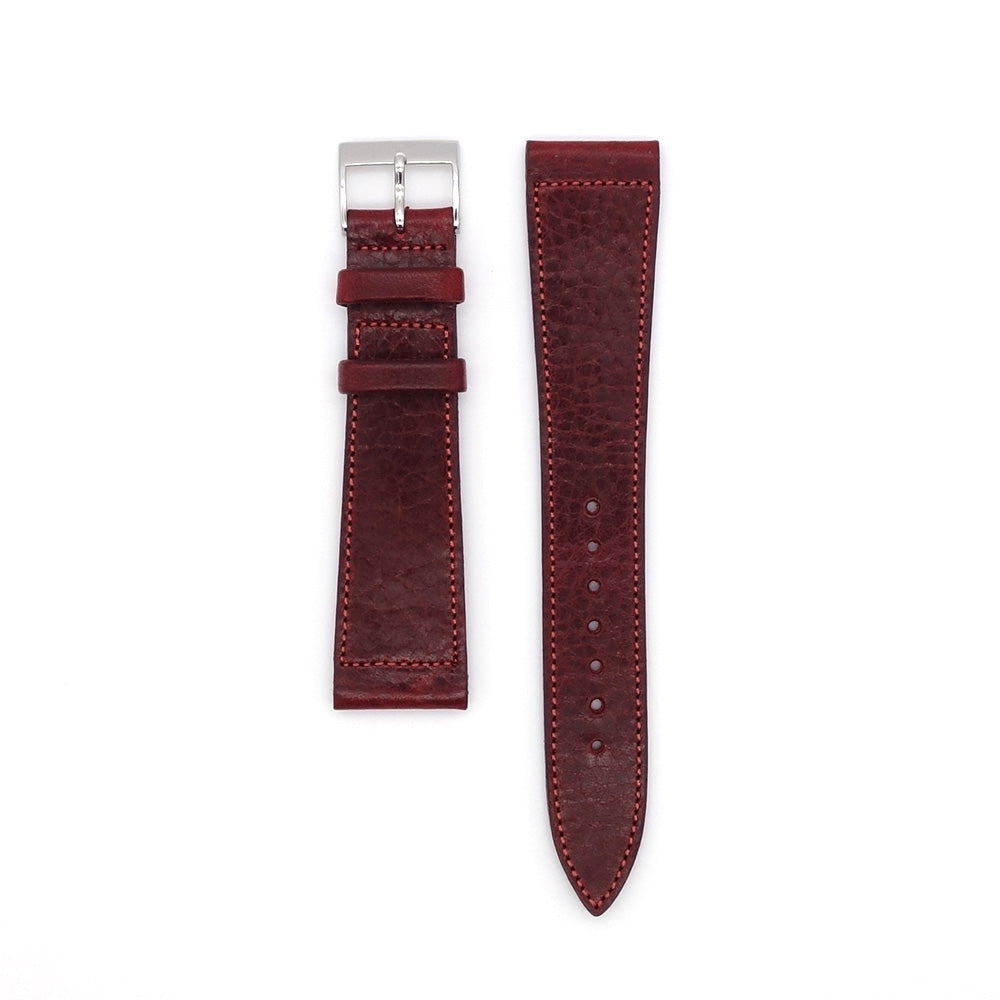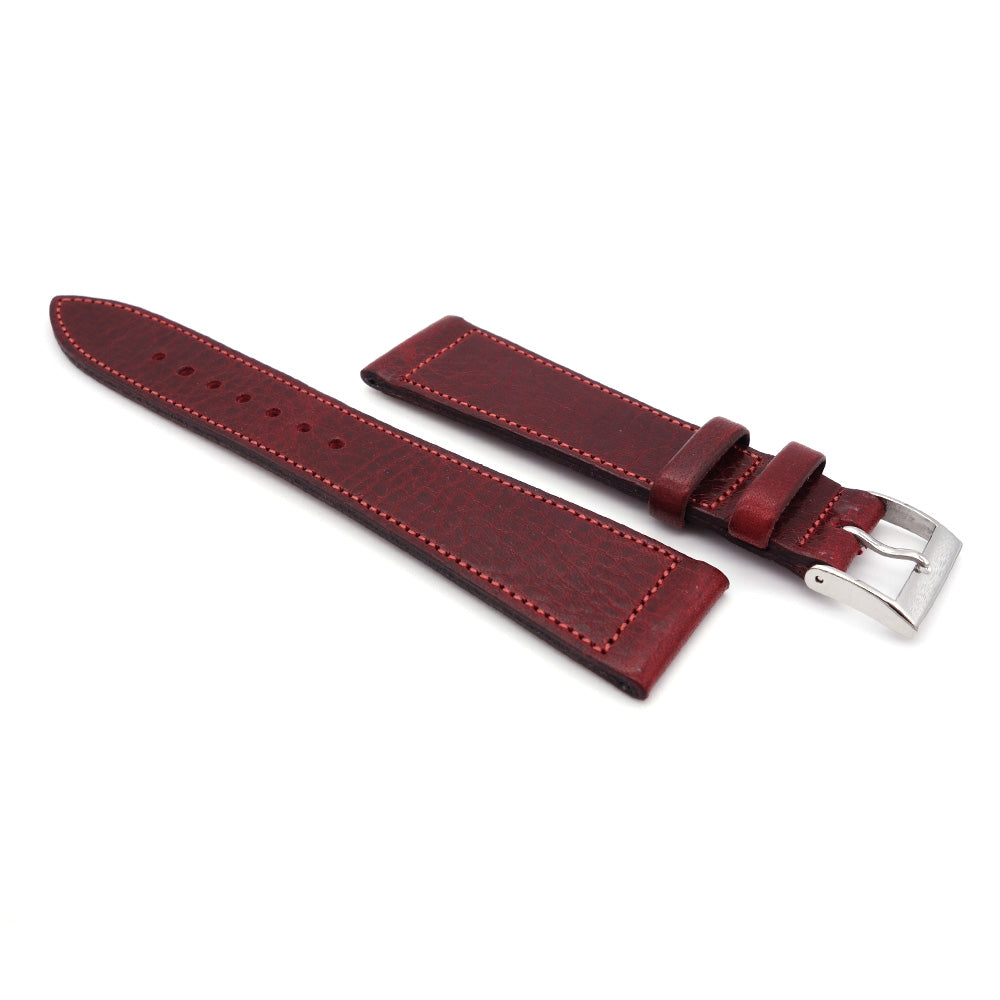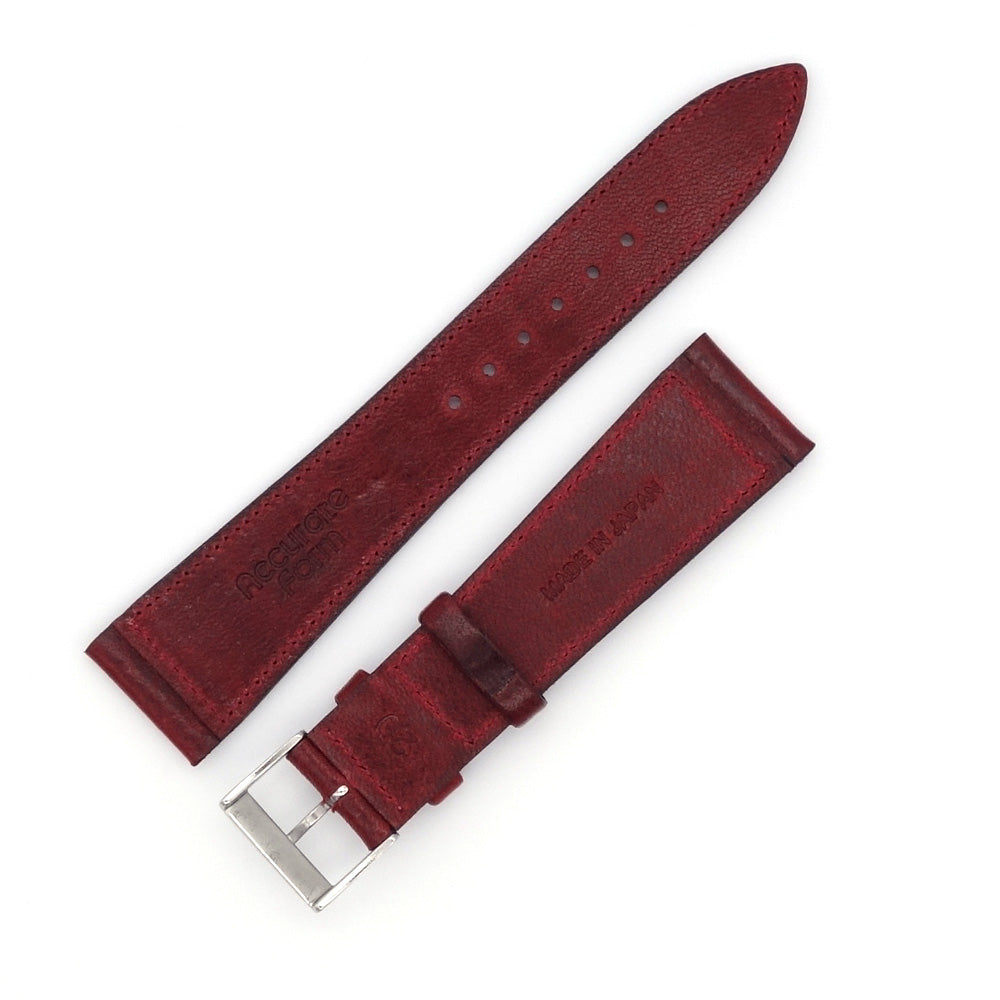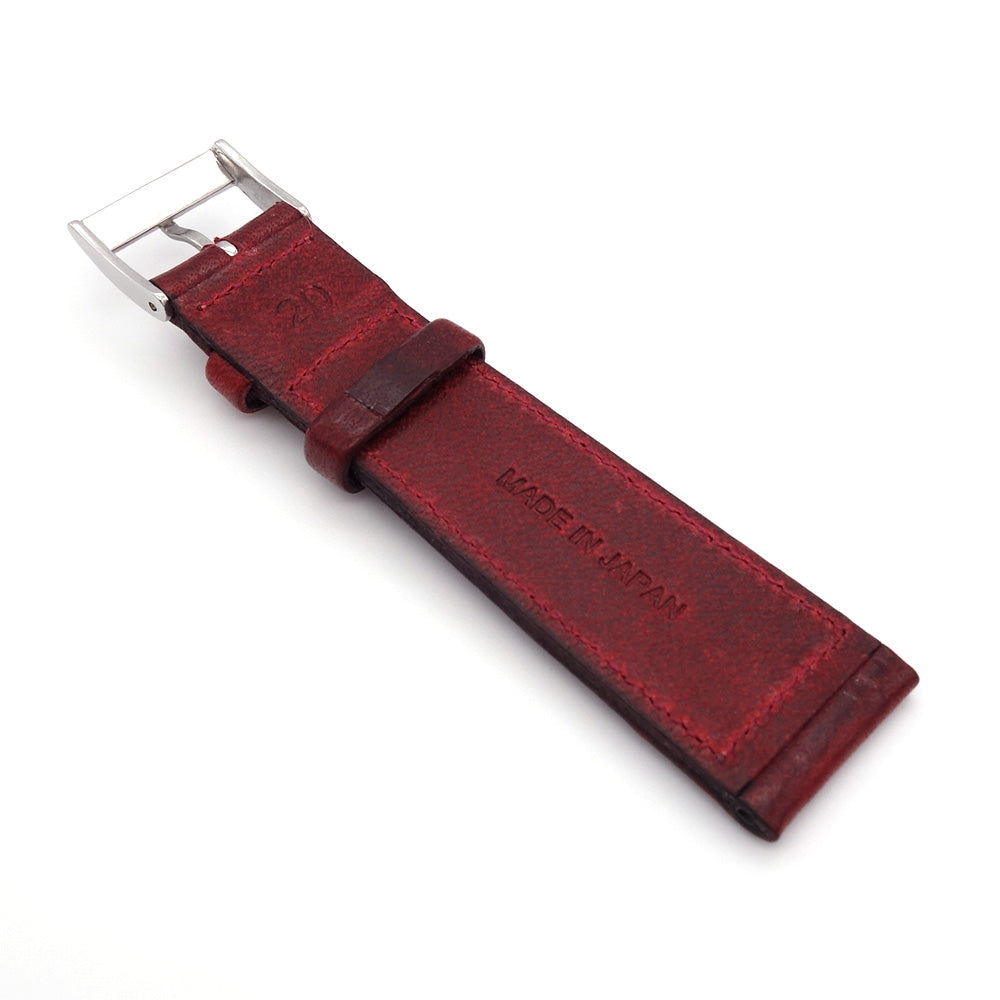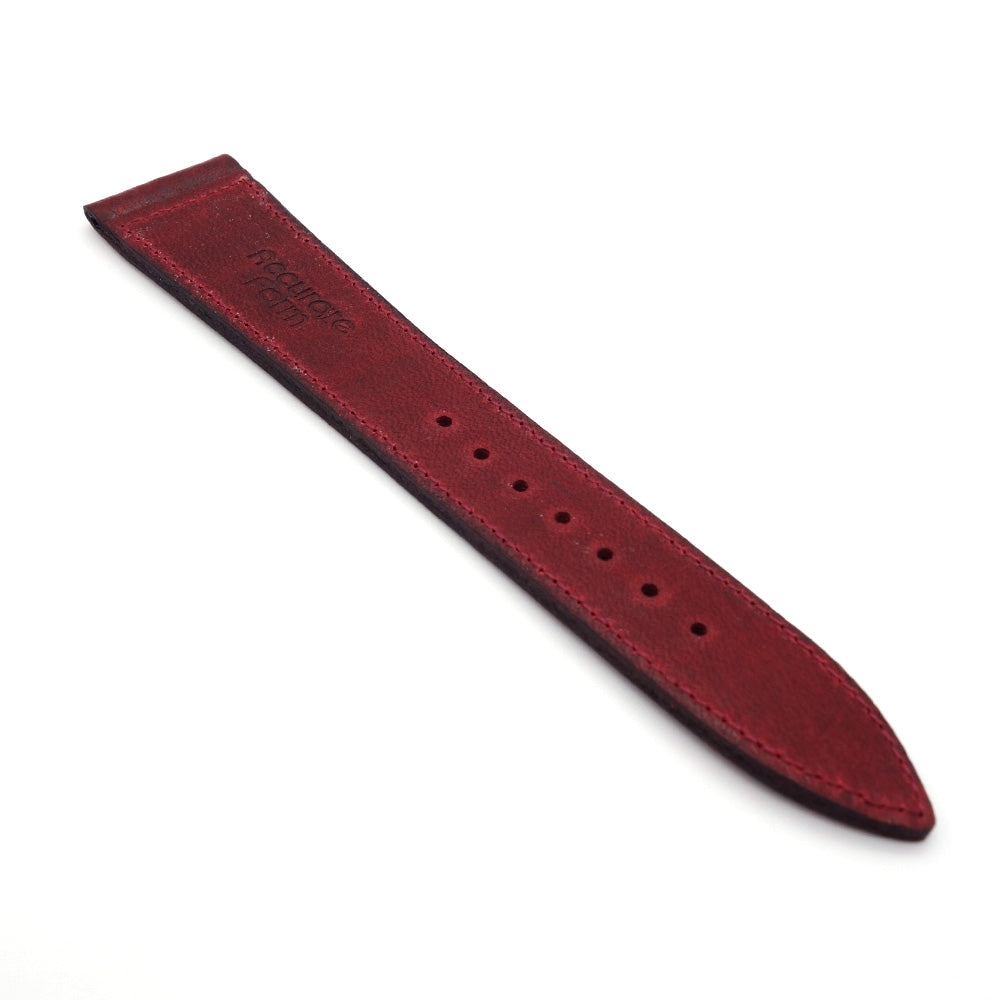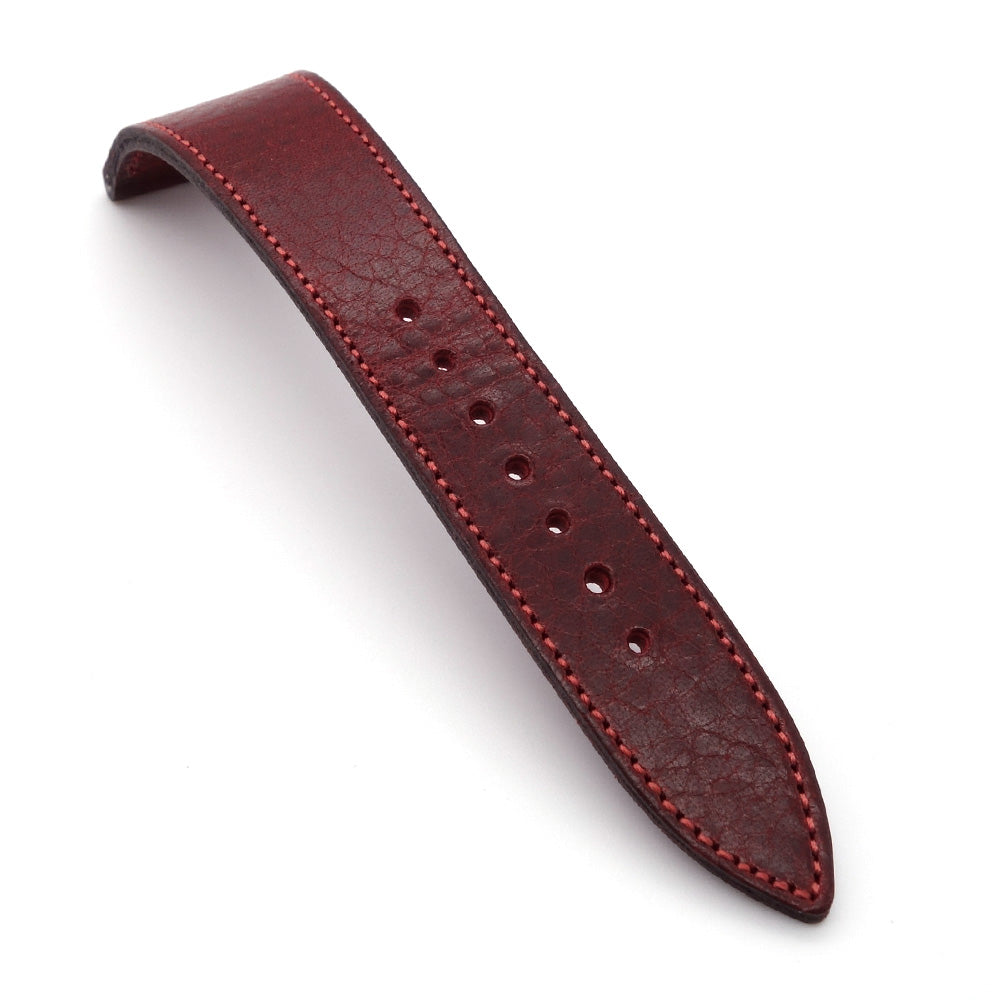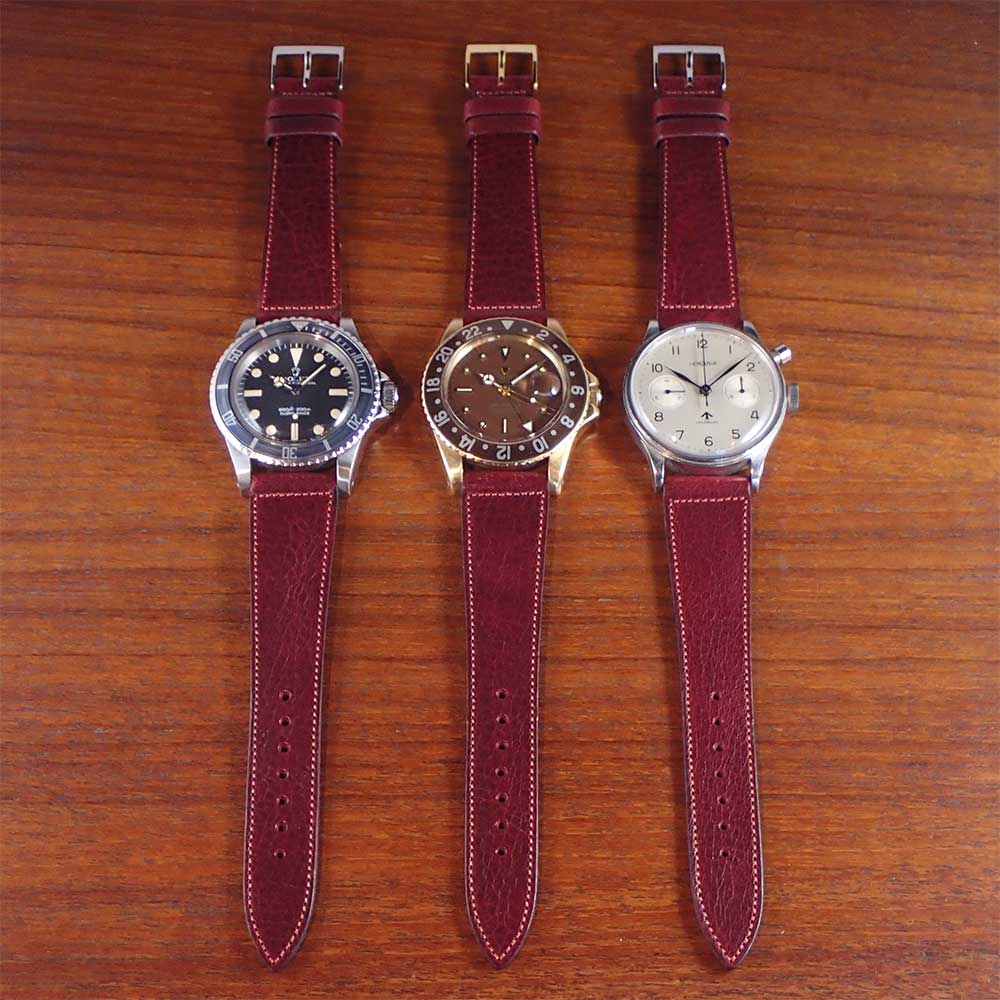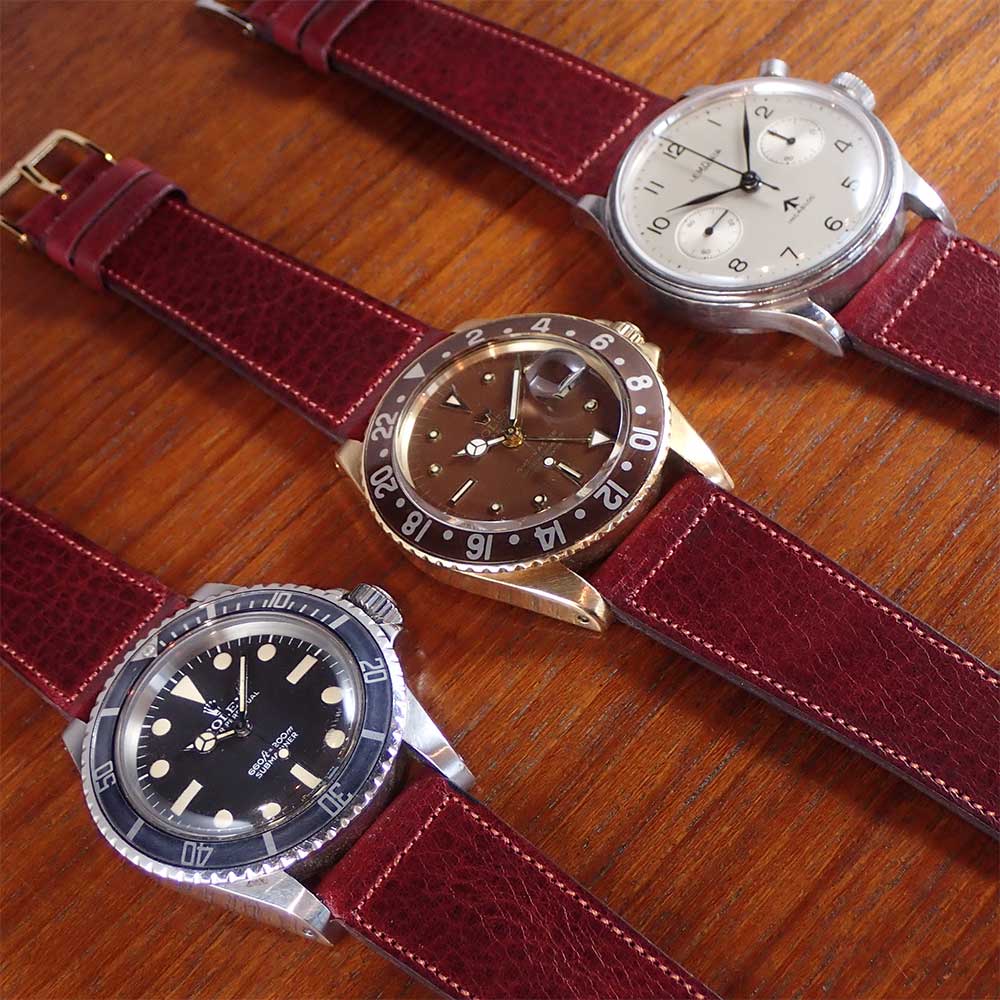 We are glad to hear your liked our strap ! Thank you so much. Please enjoy !
Love the micro stitching
The perfect addition to any timepiece but VINTAGE is where they belong. Thanks again guys for another quality craftmanship & awesome style/look
Thanks for your comment and support. really happy that you like our strap !!
High quality and beautiful material
I really love the quality of this strap. I have purchased 3 and every one is like this. Beautiful material, finishing and style. The micro stitching is impressive!
Thank you for choosing Accurate Form. We appreciate your support !