Regular price
¥7,700 JPY
Sale price
¥7,700 JPY
Unit price
per
Sale
Sold out
Made with domestically produced glossy cowhide steer. Oil leather. It goes perfectly with vintage watches, and its semi-gloss finish makes it the perfect match for dress watches. The stitches are sewn using thin threads at extremely fine pitches to reproduce the surrounding stitches, unrivaled finish, and vintage details. The edges are polished with wax and have excellent taste and durability. It still has a vintage feel to it, but it's the best leather belt that gets better the more you use it. The stitching is the same color and is a little lighter than the leather.
We also have open-end straps made of the same material.
For the 18mm mounting width, three buckle widths are available: 16mm, 15mm, and 14mm. 14mm is a perfect match for Patek Philippe etc. 15mm can be attached to domestic watches such as SEIKO and CITIZEN, as well as IWC watches for Japan.  


*The color and texture of the leather may differ slightly depending on the lot.
*This leather has not been completely color-fastened to maintain its good texture. Please note that the color may fade due to sweat or rain. Be especially careful when wearing white clothing.

◆Specifications
Material: Cowhide (steer shiny tanned oil leather)
JAPANESE LEATHER COWHIDE
Color: DARK BROWN
Type: Regular
Size: 16mm (buckle width 16mm)
17mm (buckle width 16mm)
18mm (buckle width 14mm)
18mm (buckle width 15mm)
1 8mm (buckle width 16mm)
19mm ( Tail lock width 16mm) 20mm (tail lock width 16mm)
21mm (tail lock width 18mm)
22mm (tail lock width 18mm)

Length: about 75mm/about 115mm
thickness : 2.4mm
Stitching: Thickness #30 Same color light brown
Backing material: Same material (muso)
Edge: Wax polished finish (black)
Share
View full details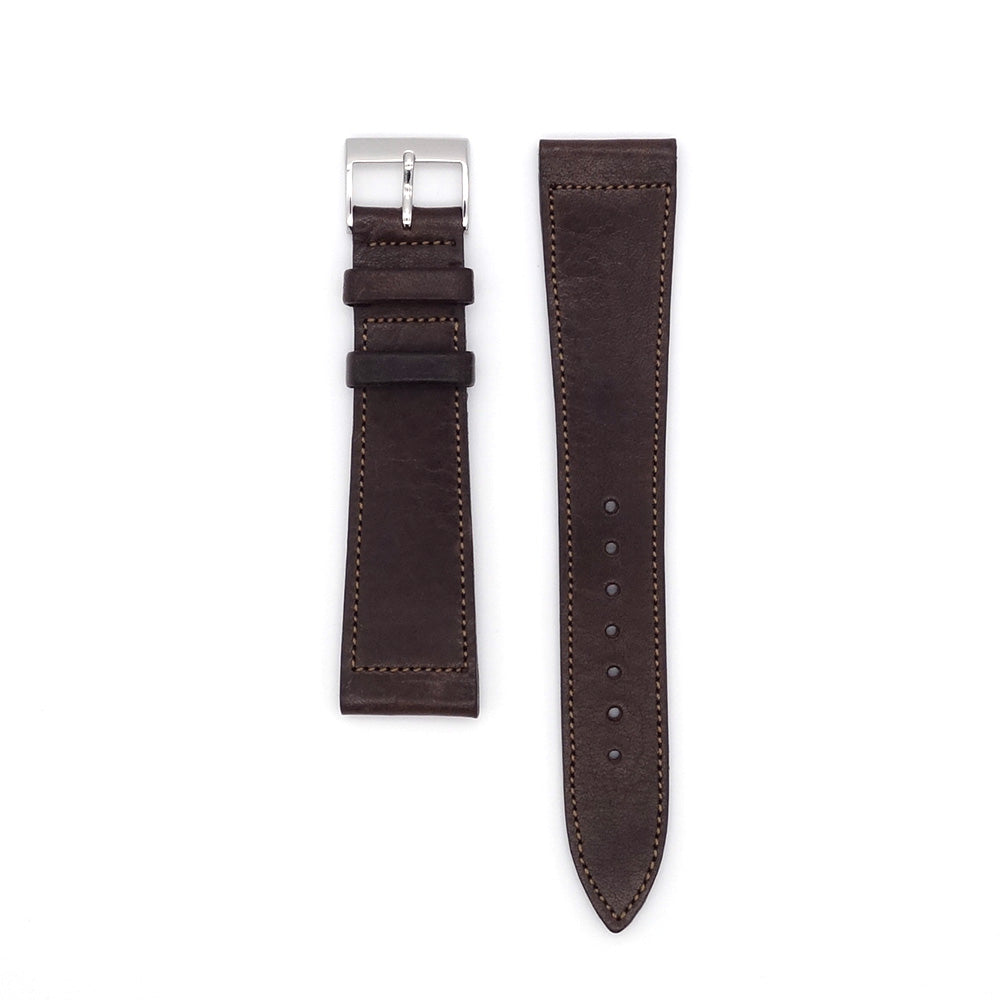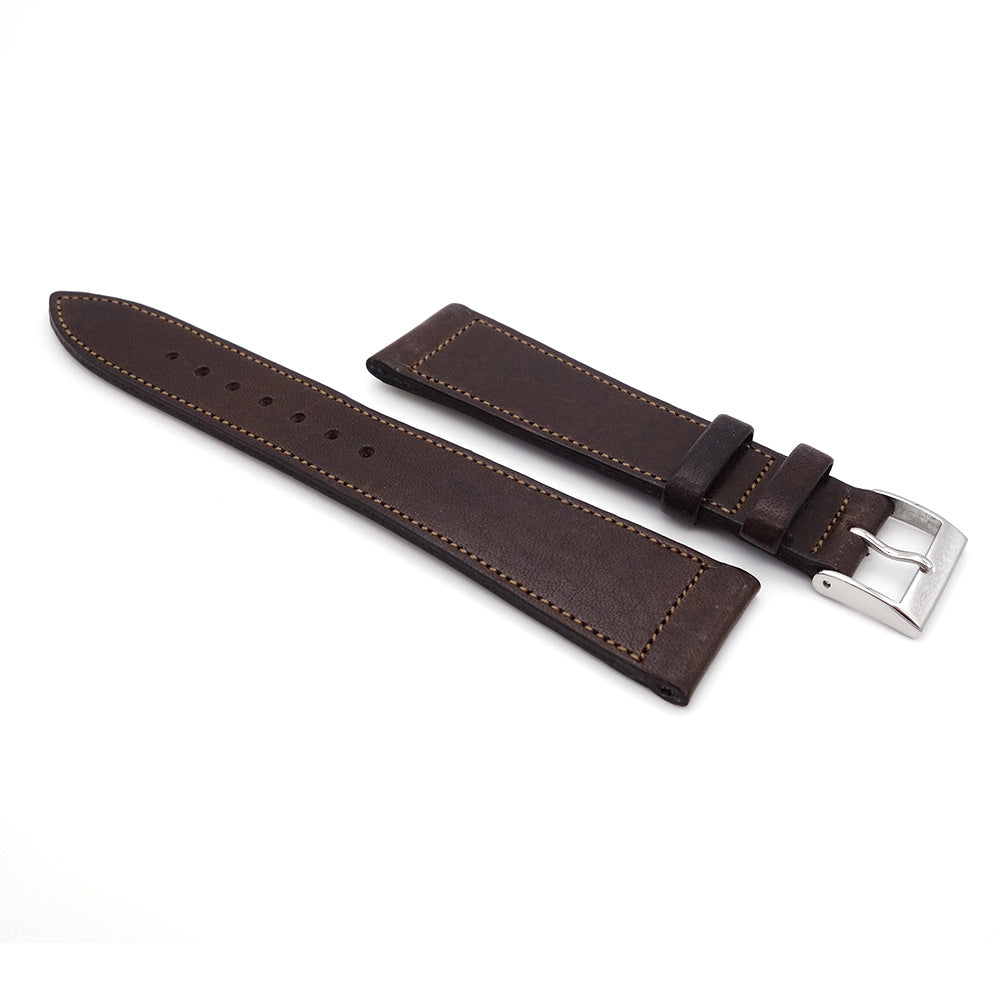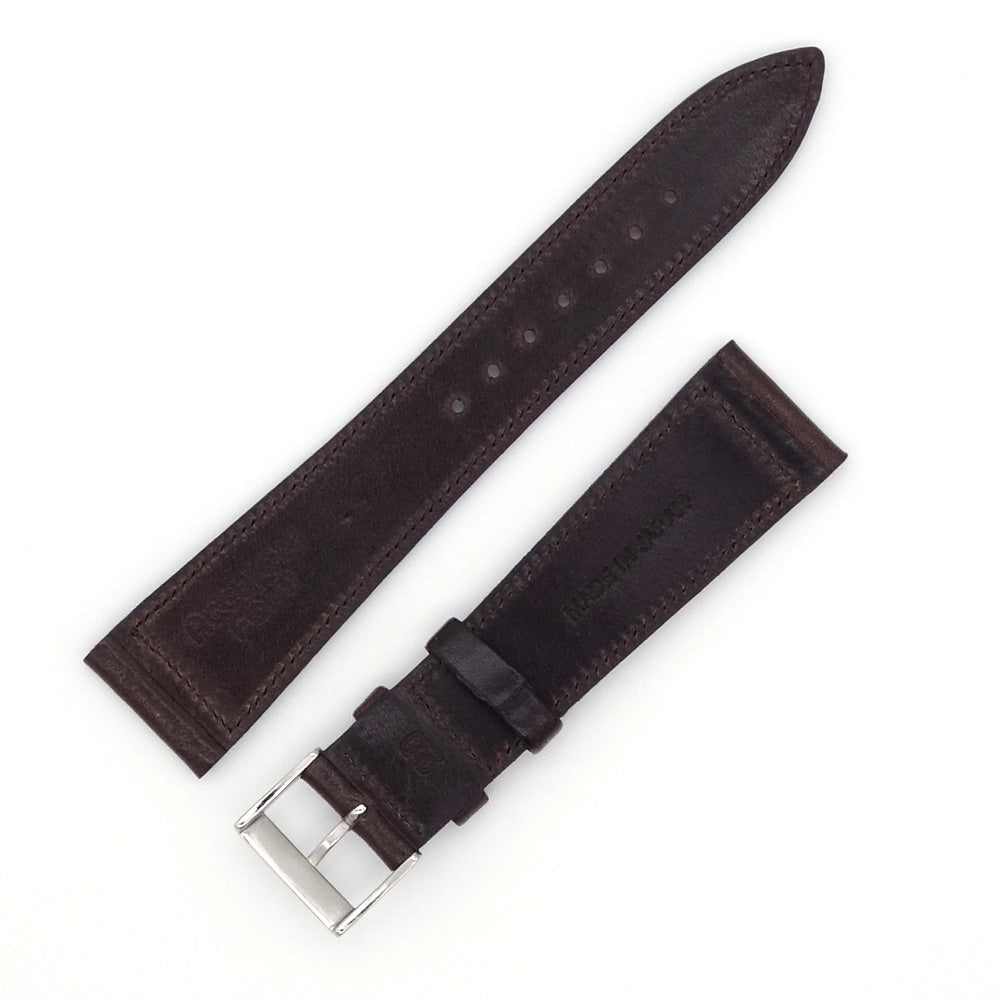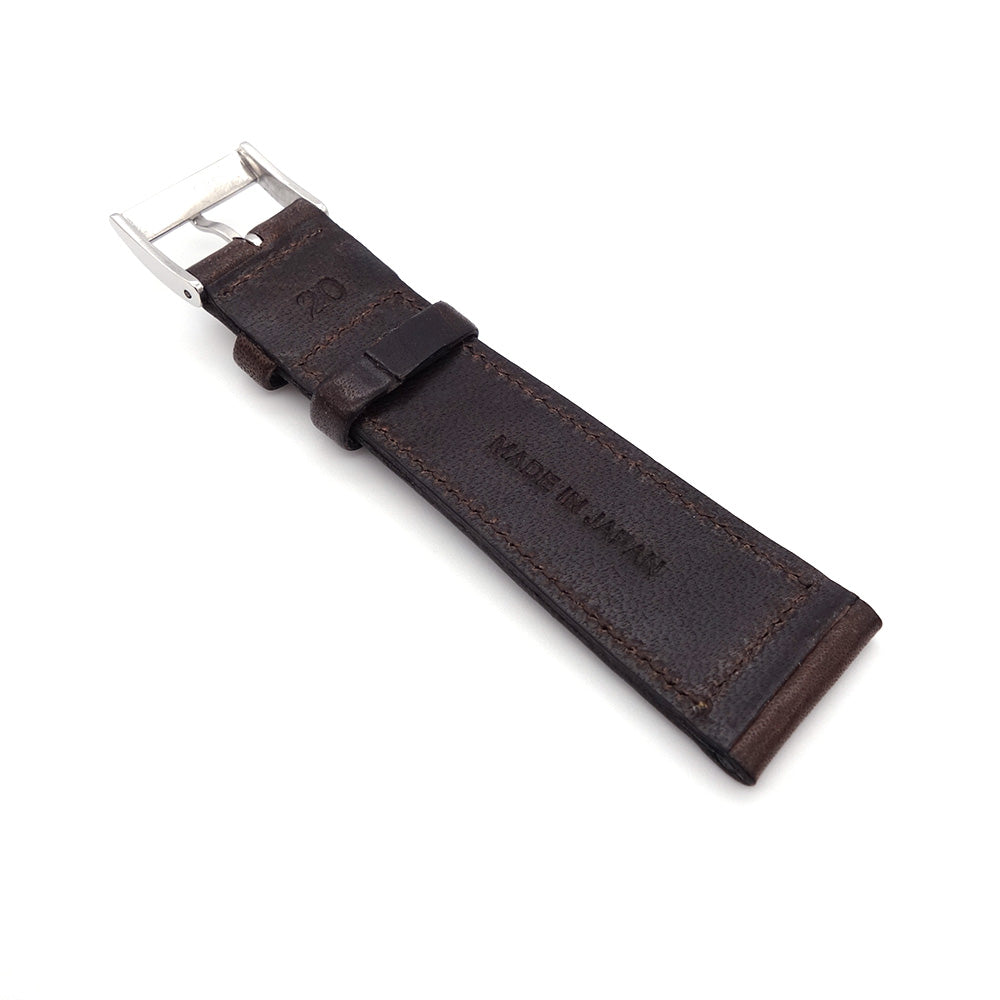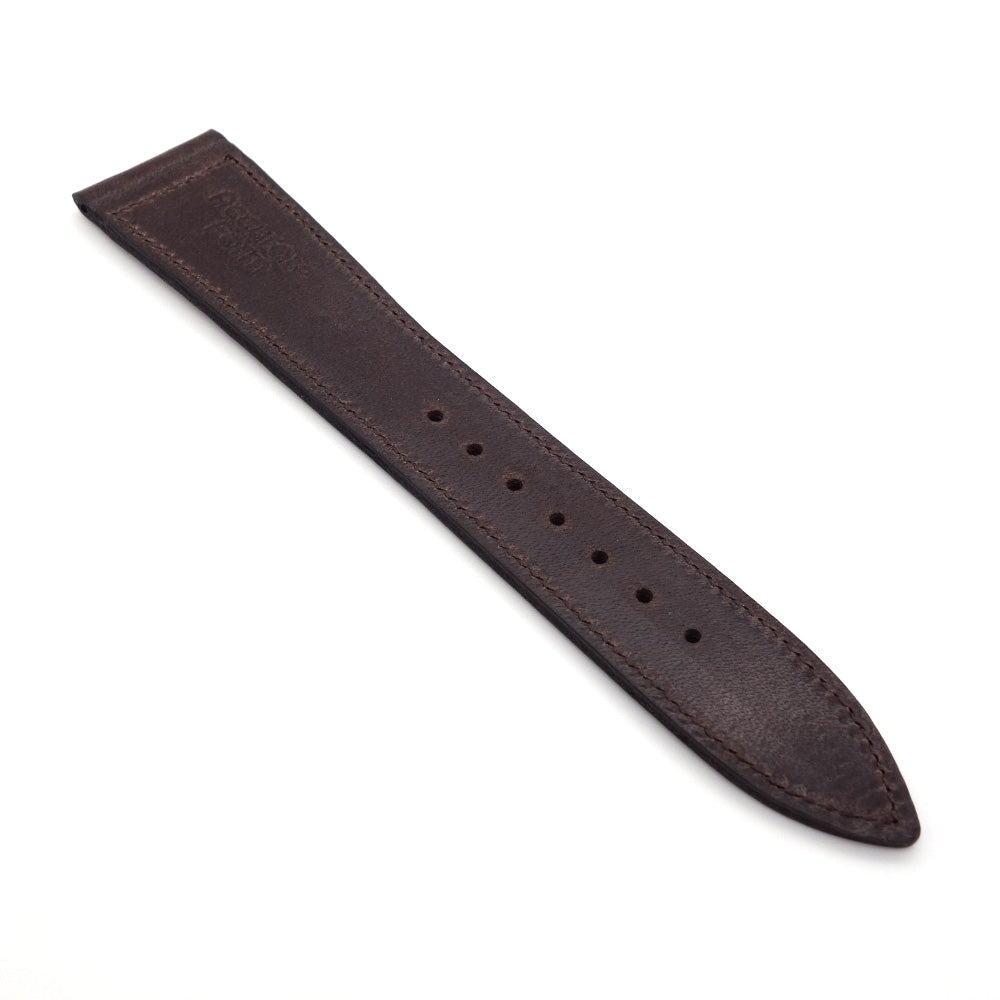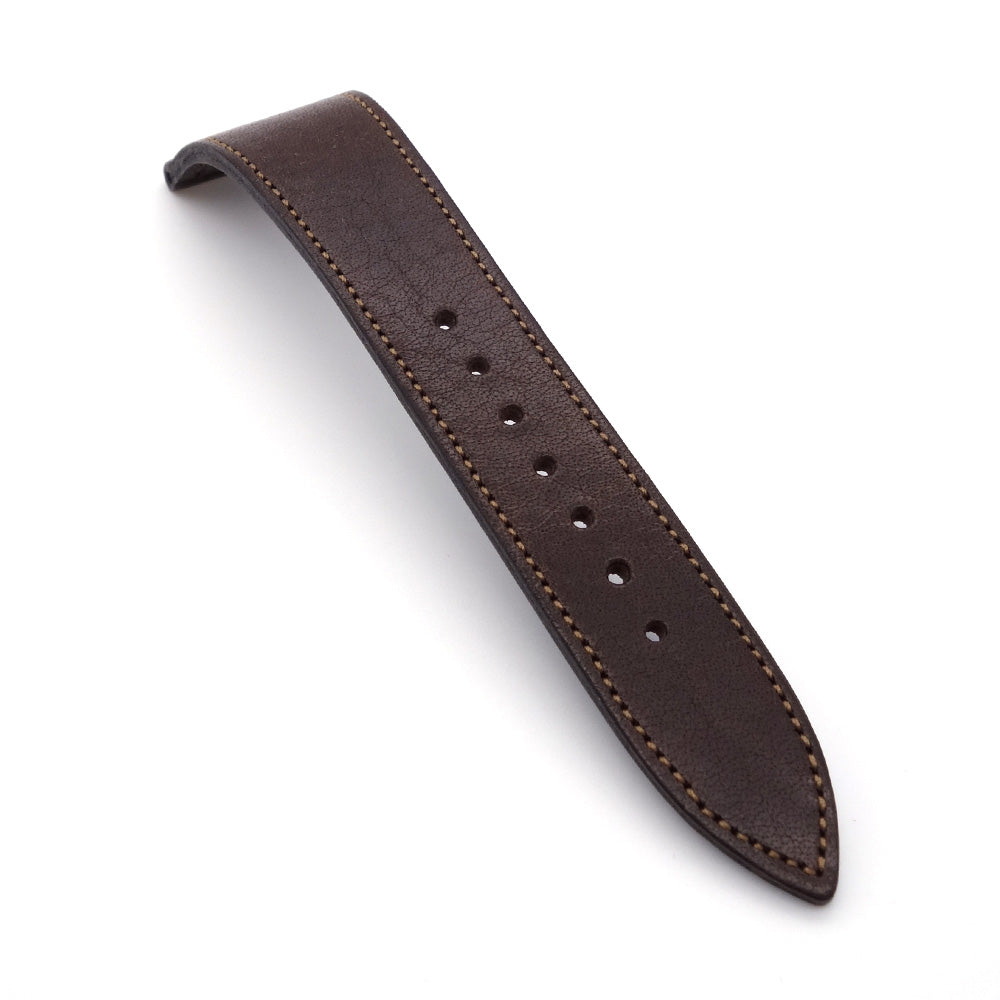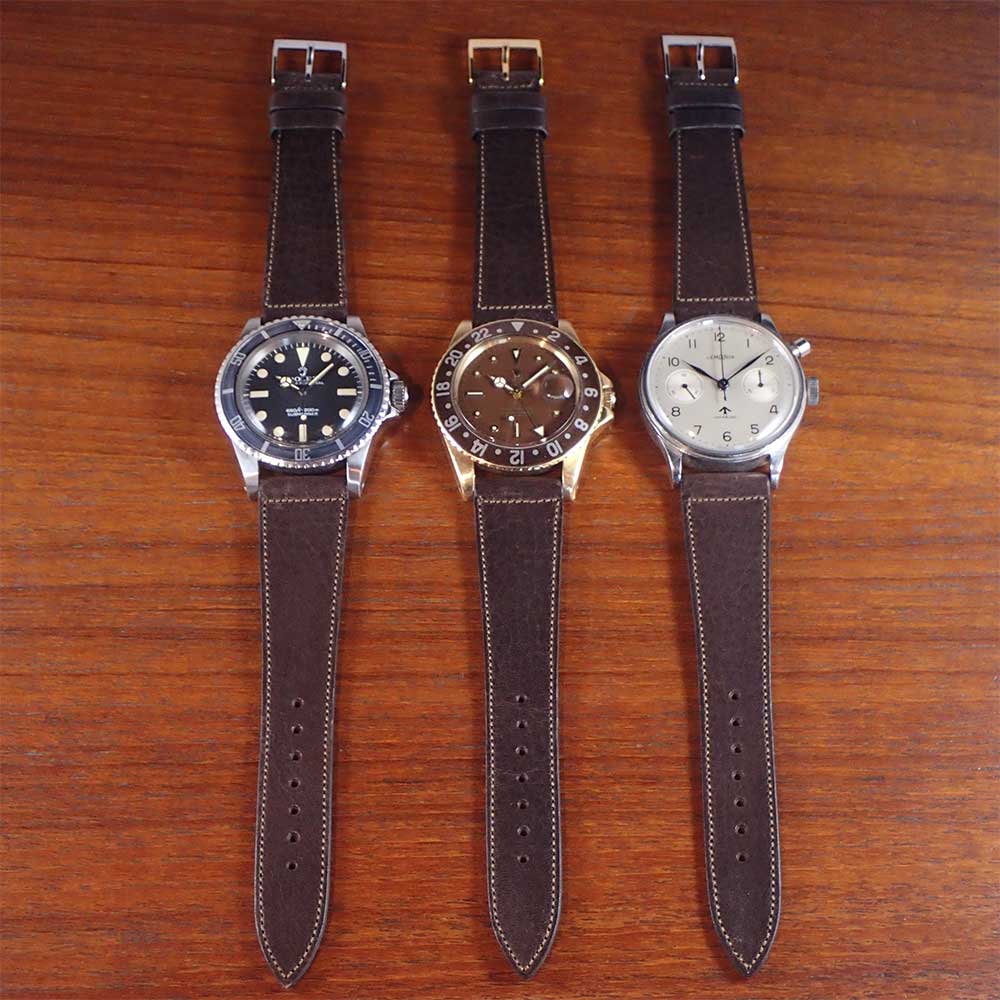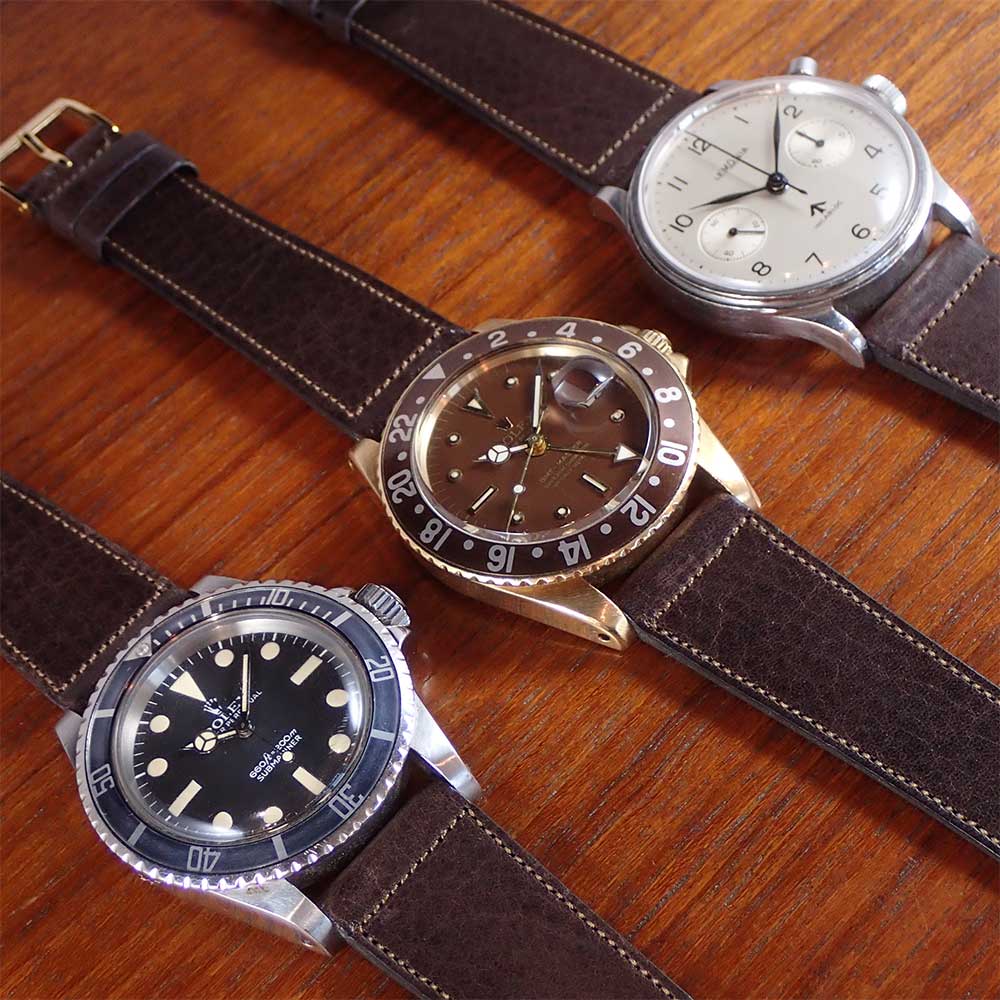 Superb craft and materials
Wonderful quality and really beautiful workmanship. Excellent value, considering the material, detail, and characteristics of the straps. Beautiful, comfortable—I have many straps from Accurate Form in my collection, depending on season and mood.
We're really glad to hear that you like our straps.
Appreciate your continuous support !!
Excellent Quality Vintage-Style Straps
My longtime source for vintage-style watch straps (with stitching across the lug ends) went out of business a few years ago and I couldn't find any other source until I discovered Accurate Form. It's always puzzled me how a style of strap that dominated for a half a century could disappear practically without a trace. But Accurate Form has filled that void and at a much higher level of quality that what I was using before. The craftsmanship is impeccable. These are very precisely and sturdily made straps that I expect to last a very long time.
We're so glad to hear you liked our straps . Please enjoy !