Regular price
¥15,400 JPY
Regular price
¥15,400 JPY
Sale price
¥15,400 JPY
Unit price
per
Sale
Sold out
Made using shell cordovan from Horween, an American tanner.
Currently available in 6 colors at our store, this one was made in navy.

This cordovan product is manufactured by Horween, a tannery company in Chicago, USA, and has been trademarked under the name Shell Cordovan to differentiate it from other companies. Shell cordovan is impregnated with more oil than regular cordovan, giving it a lustrous appearance that looks like it has been used and cared for from the beginning.
Shell cordovan is manufactured with great care and time, from tanning to oil processing, making it highly durable and said to be of the highest quality among cordovan.
The leather is soaked with plenty of oil, so it has a moist feel from the beginning and is very comfortable to wear. As you use it, the luster will increase and the shine will change over time.
This belt is both sturdy and supple, has a different feel from cowhide or crocodile leather, and looks great when worn on a watch, so we recommend you try it out.

*The color and texture of the leather may differ slightly depending on the lot.
*This leather is not completely color-fastened in order to retain its good texture. Please note that the color may fade due to sweat or rain. Be especially careful when wearing white clothing.
◆Specifications
Material: Horween Shell Cordovan
HORWEEN SHELL CORDOVAN
Color: Navy (NAVY )
Type: Regular
Size: 18mm (buckle width 16mm)
20mm (buckle width 16mm)
Length: Men's regular 12 o'clock side: Approx. 75mm, 6 o'clock side: Approx. 115mm
Thickness: Flat 2.4mm
Stitching: Thickness No. 8 Same color (No.41)
Backing material: Back side exposed wax finish
Edge: Transparent wax finish

Share
View full details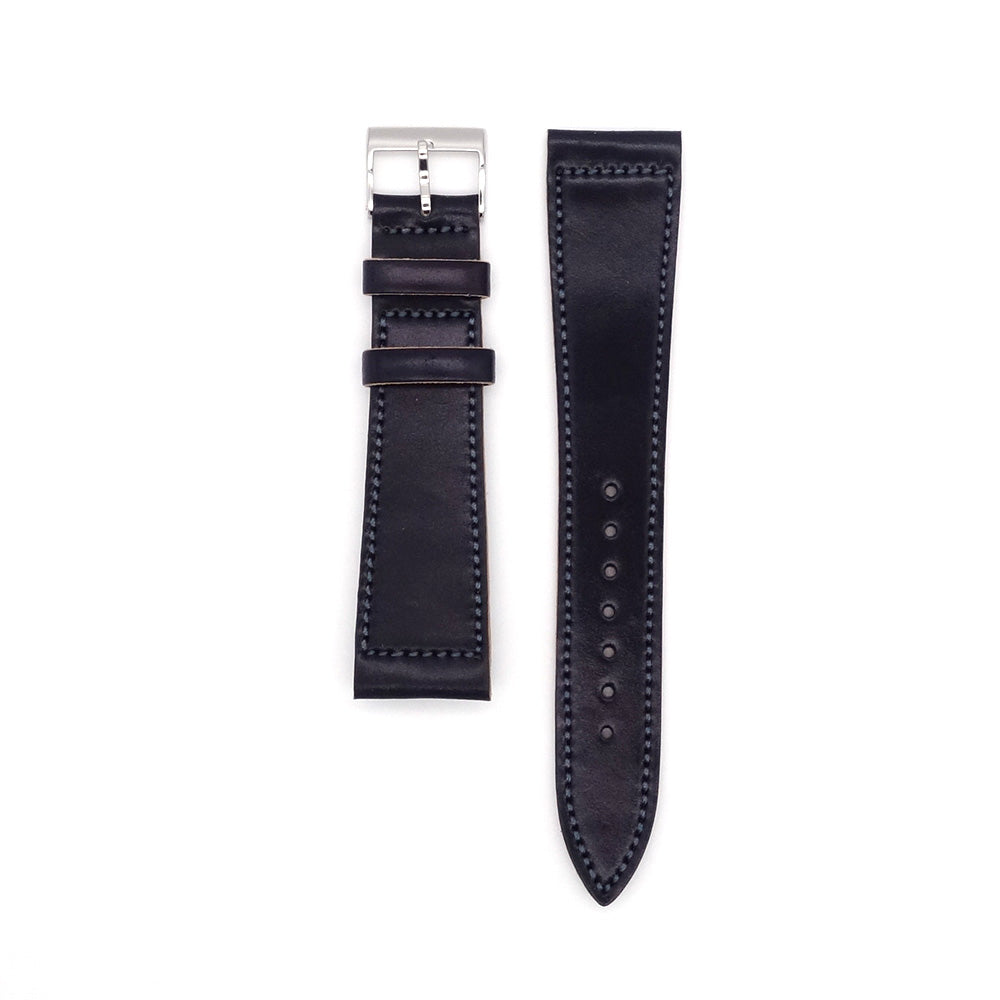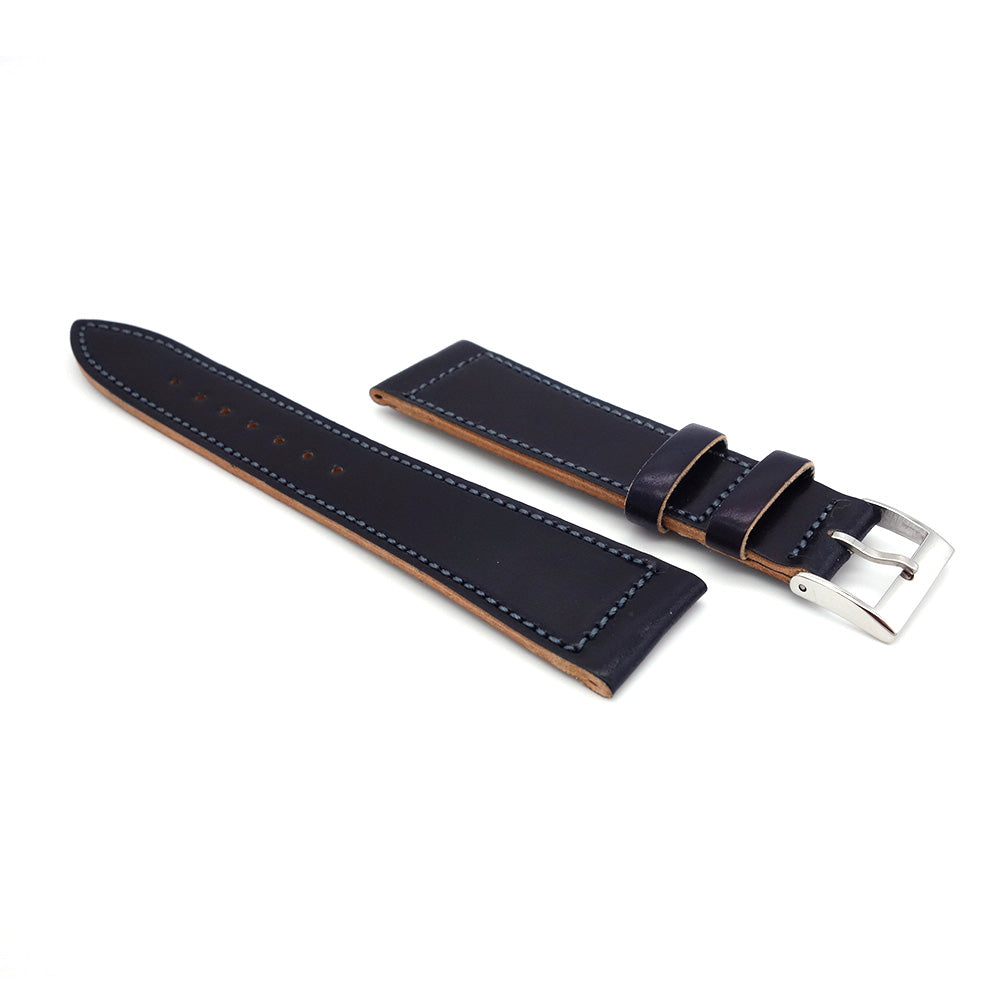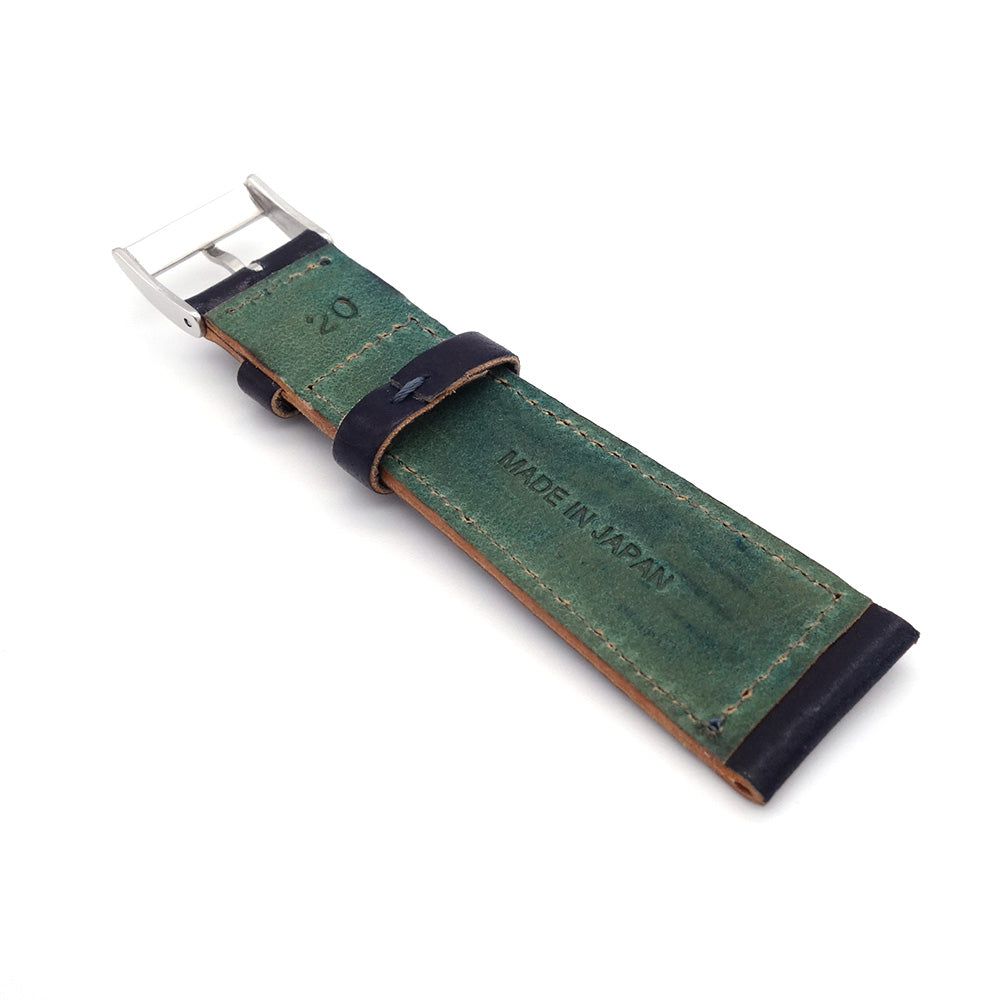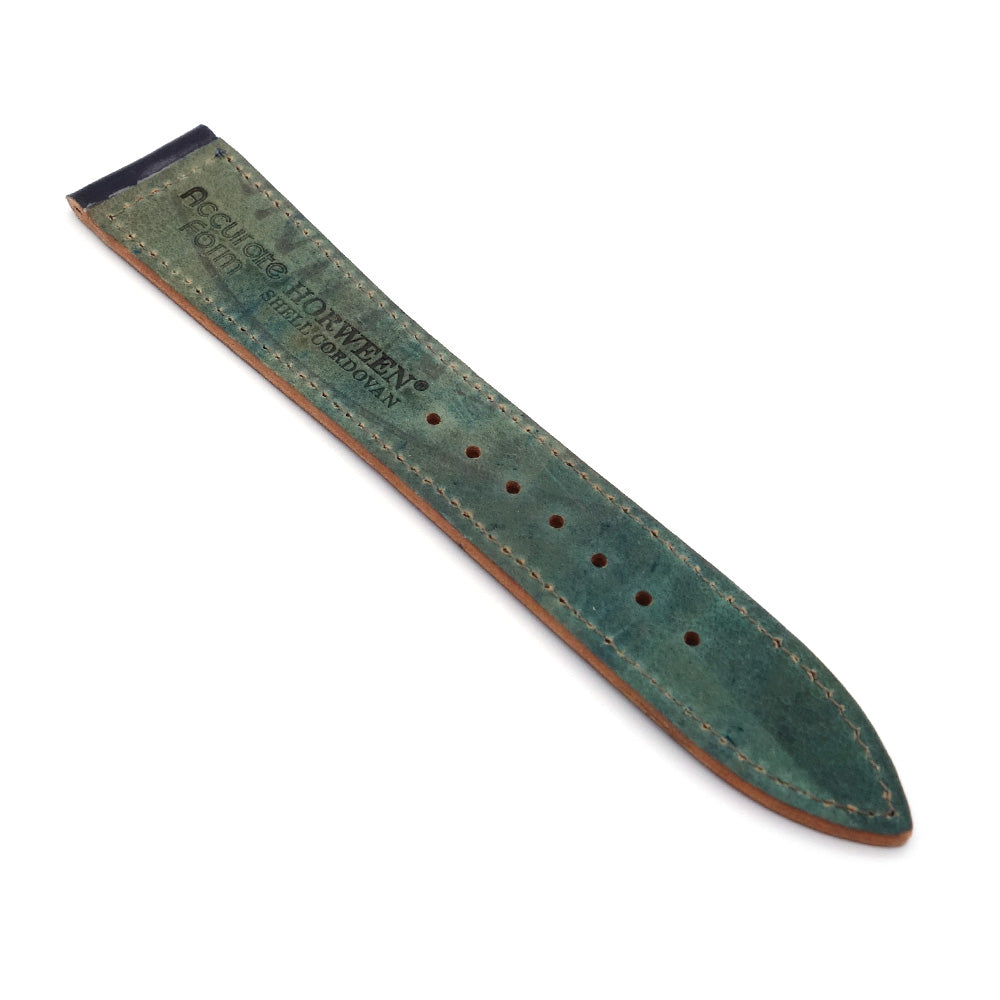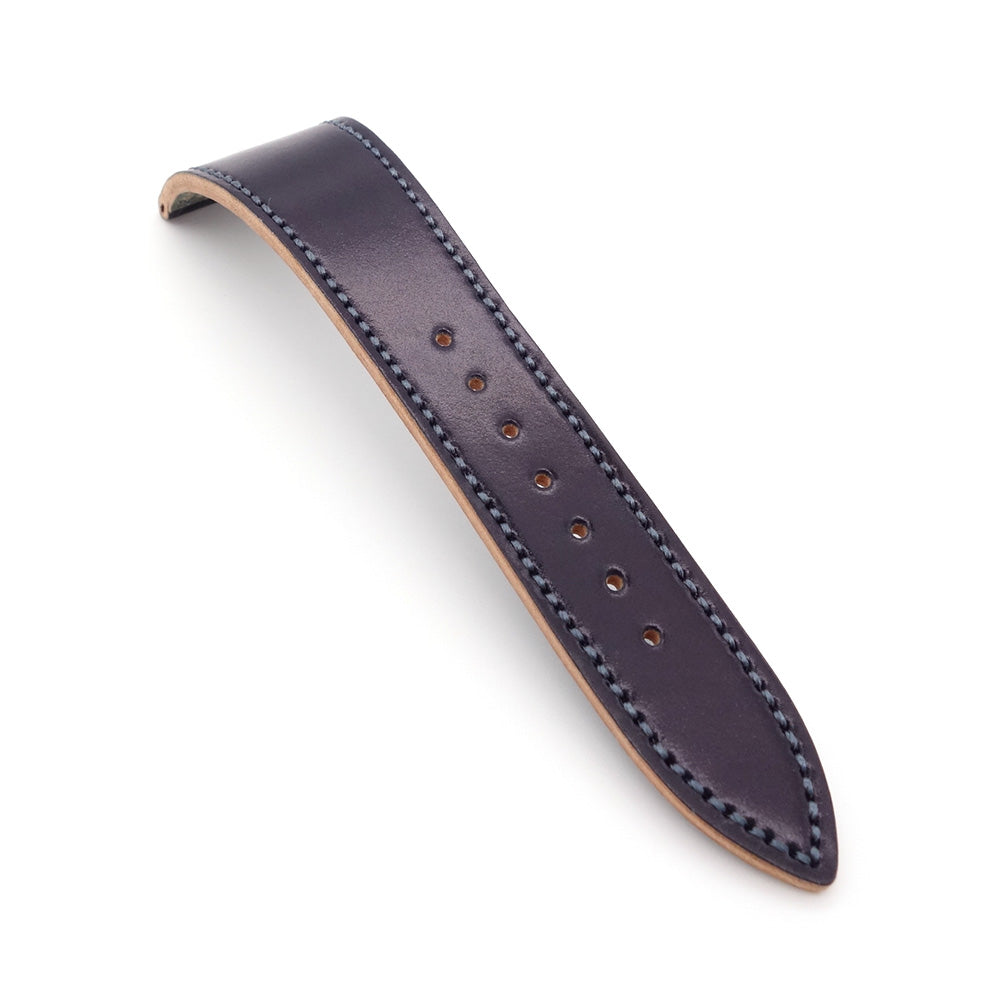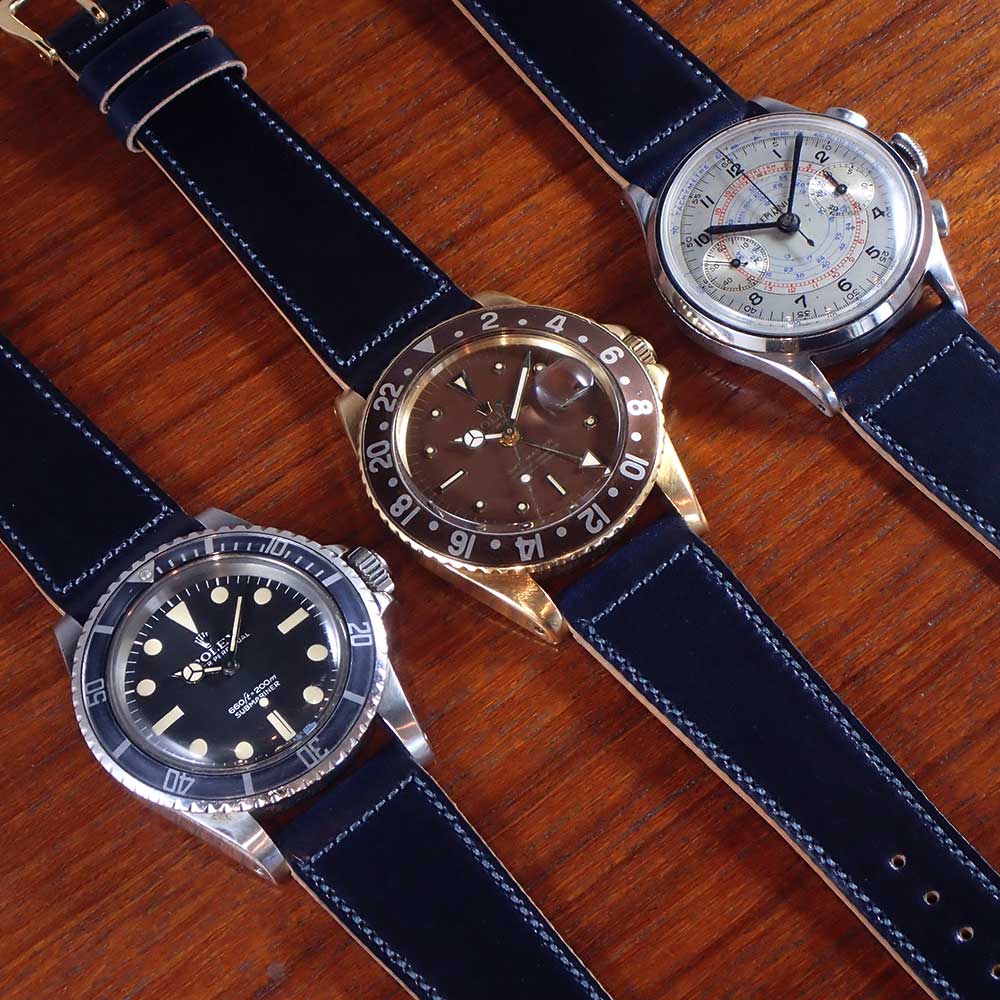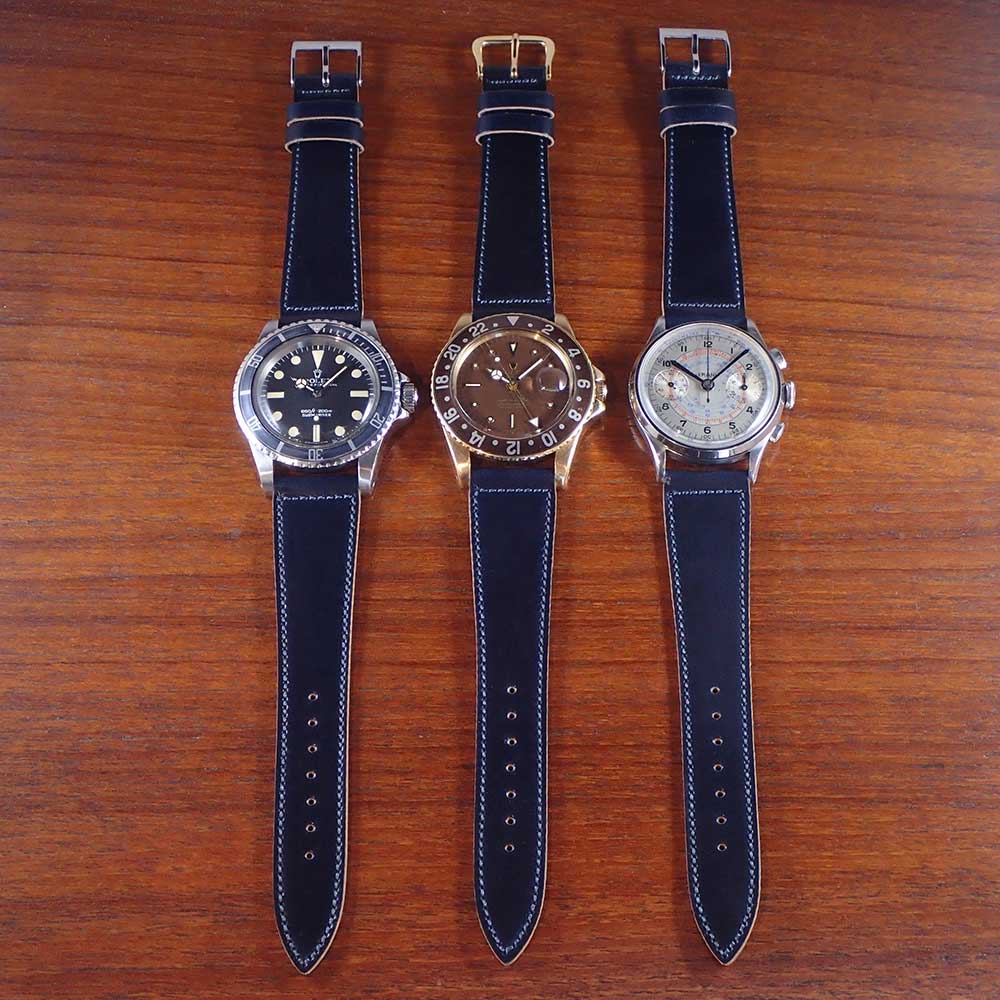 Excellent craftsmanship
I've bought so many leather straps from Accurate Form and so far the best straps ever I've handled in person. Using greatest quality leather you can get from Horween leather Co. and more. I bought this navy shell cordovan to match with my JLC Reverso duoface blue and white, looks stunning and amazing with JLC. Love those tiny stitches for dress watches. Leather color is true to match from website photos. Actually more vivid in person than website color which makes me trust their products that not overly saturated color like other companies does. Leather is so supple from day one and lightweight for comfort. Pricing is justified to craftsmanship and material been used.
Shipping and handling very fast, arrived to US within 4 working days. Can't be happier than this leather straps from Accurate Form.
Thank you so much for everything. I will get more soon and appreciate everytime ordered from you.
Glad to hear that! Thank you for your support. ARIGATO!