Regular price
¥7,700 JPY
Sale price
¥7,700 JPY
Unit price
per
Sale
Sold out
Created using Horween Chrome Excel. ``Chrome Excel'' is manufactured by Horween in the United States for the uppers of work boots, etc. Currently, it is manufactured in 10 colors, but this one was made in blue.
The natural color makes it an excellent match for antique watches. It has a subtle green tint and is a color that is hard to find anywhere else. It looks especially good on a silver dial.

Chrome Excel is cowhide leather, tanned with a combination of chrome and tannin. By containing plenty of 4 types of oil and fat ingredients, it has both robustness and flexibility. It feels a little different from other cowhide leather. The more you use it, the deeper the flavor will become. One of the characteristics of Chrome Excel is "color discoloration". If you pinch it and bend it, the color will change slightly. If you put it back and let the surface blend in, the color will almost return to its original state. When you wear it on your wrist, the shades appear and it looks very cool.

It is a flat belt that is a little thick, but it is very flexible and comfortable to wear. The same material is used for the lining, giving it a luxurious and unparalleled finish. You can enjoy the texture of solid leather. It has an outstanding atmosphere, so you should definitely try it.

*The color and texture of the leather may differ slightly depending on the lot.
*This leather has not been completely color-fastened in order to retain its good texture. Please note that the color may fade due to sweat or rain. Be especially careful when wearing white clothing.

◆Specifications
Material: HORWEEN CHROMEXCEL (cowhide)
Color: BLUE
Type: Regular
Size: 16mm (buckle width 16mm)
17mm (buckle width 16mm)
18mm ( Buckle width 16mm)
19mm (buckle width 16mm)
20mm (buckle width 16mm)
Length: approx. 75mm/approx. 115mm
Thickness: 2.4mm
Stitch: Thickness No. 20 (generated)
Backing material: HORWEEN CHROMEXCEL
Edge: Wax polished finish
Share
View full details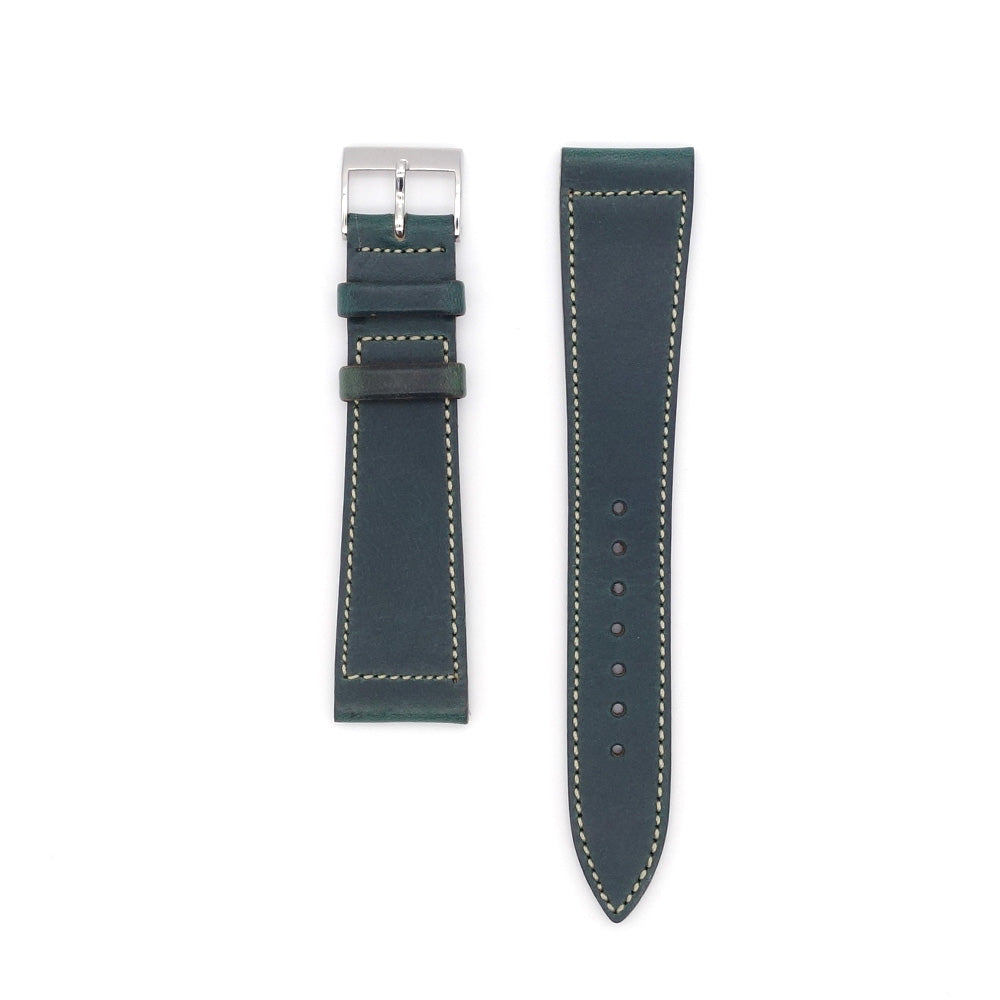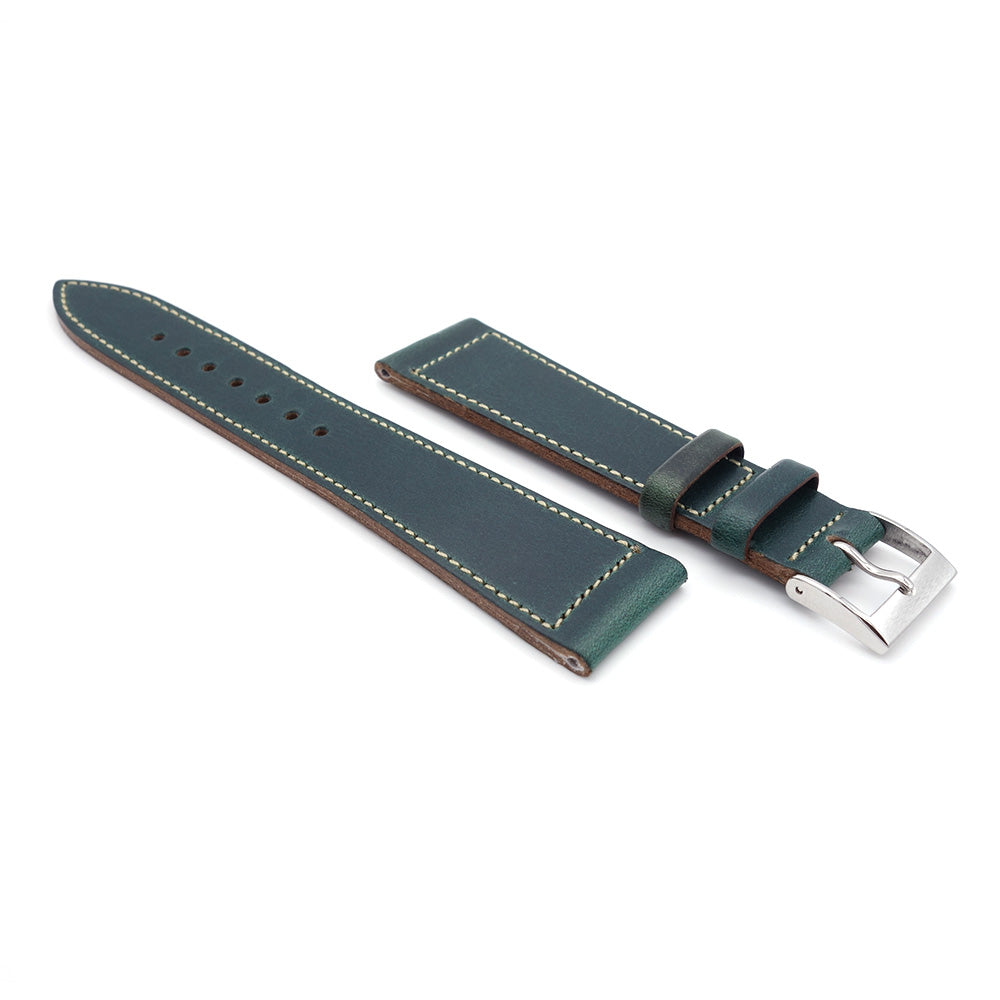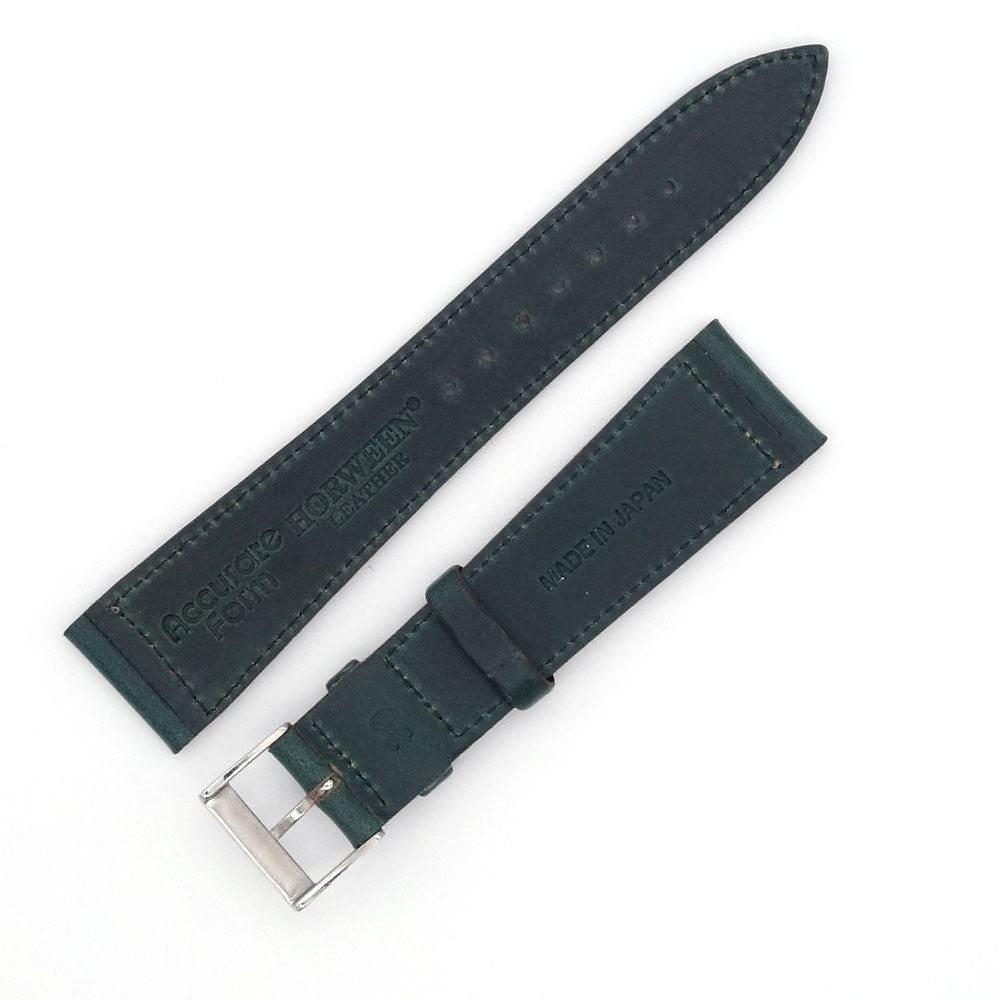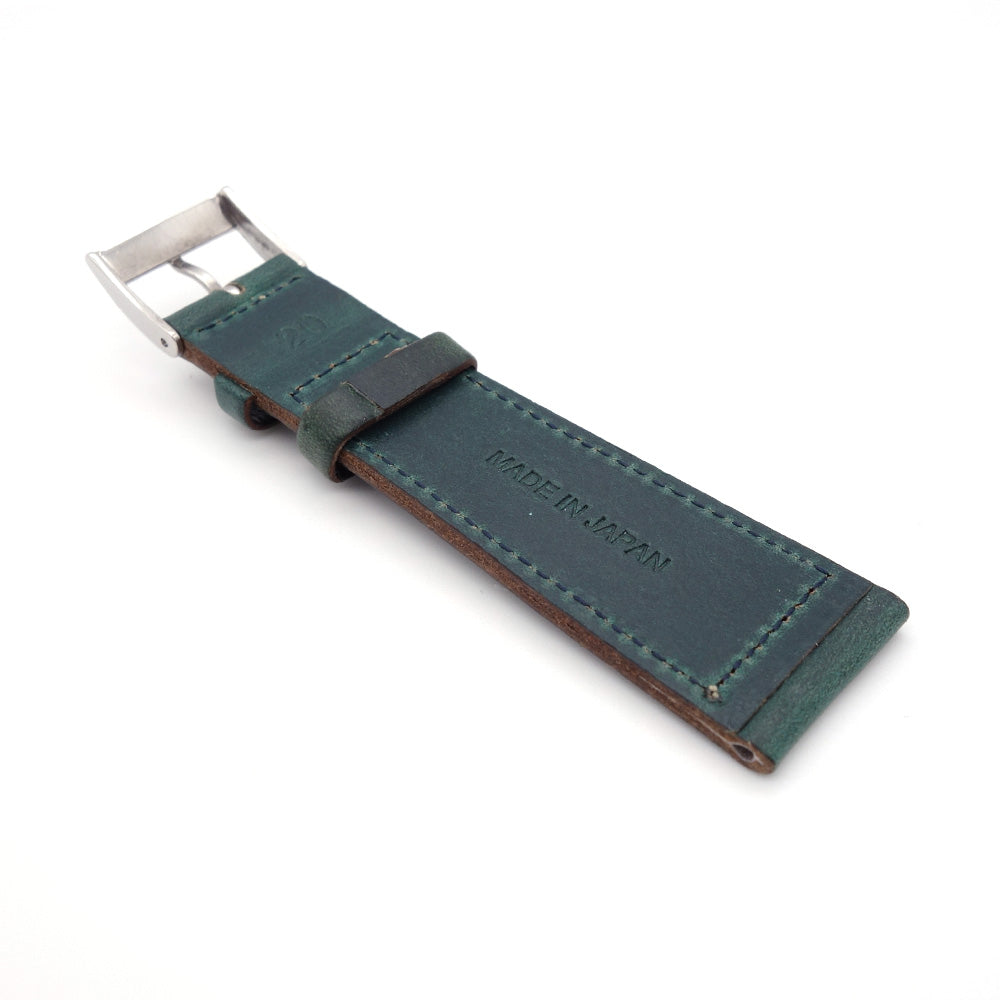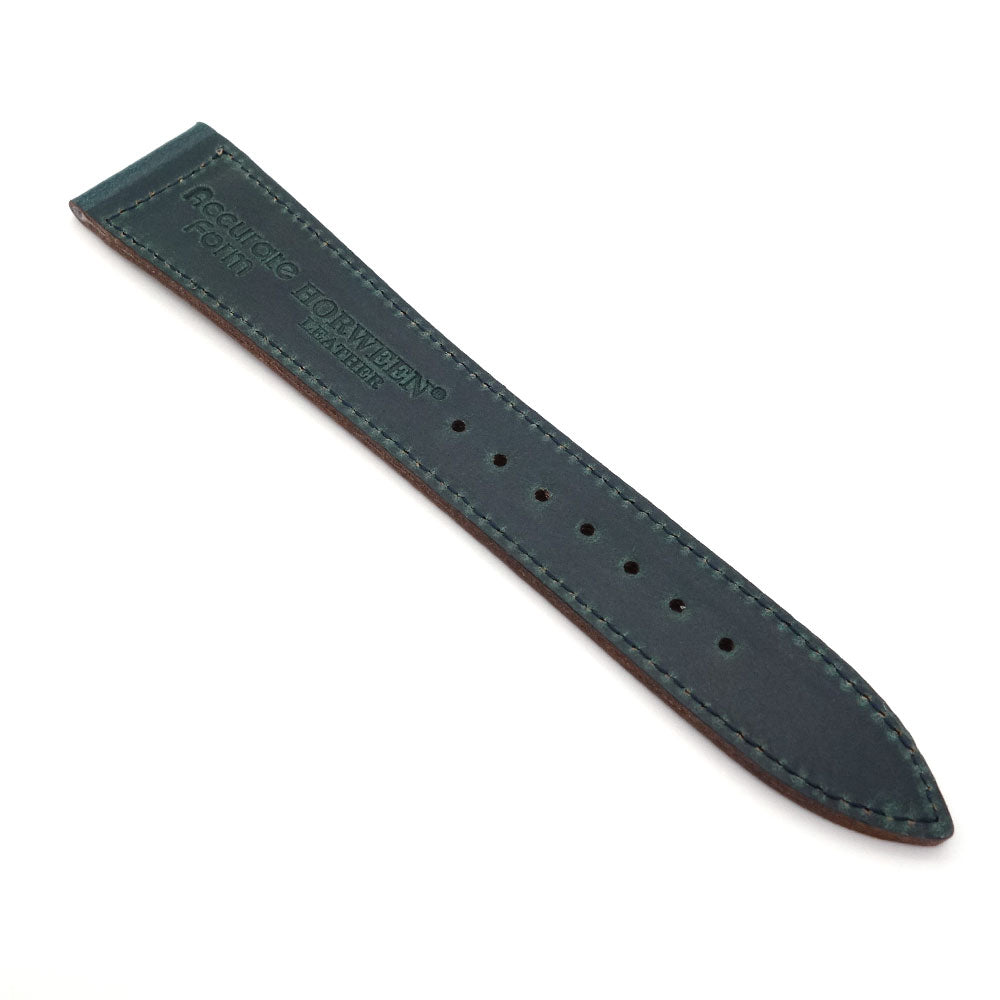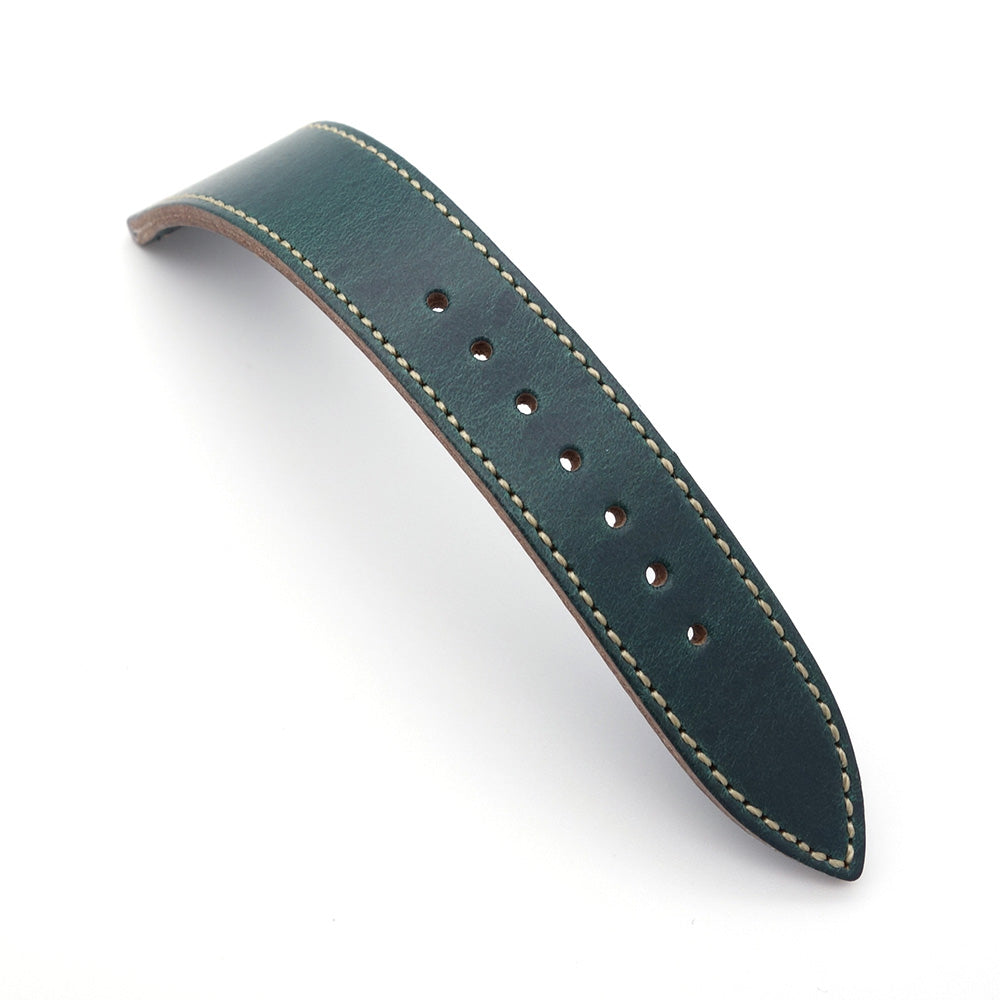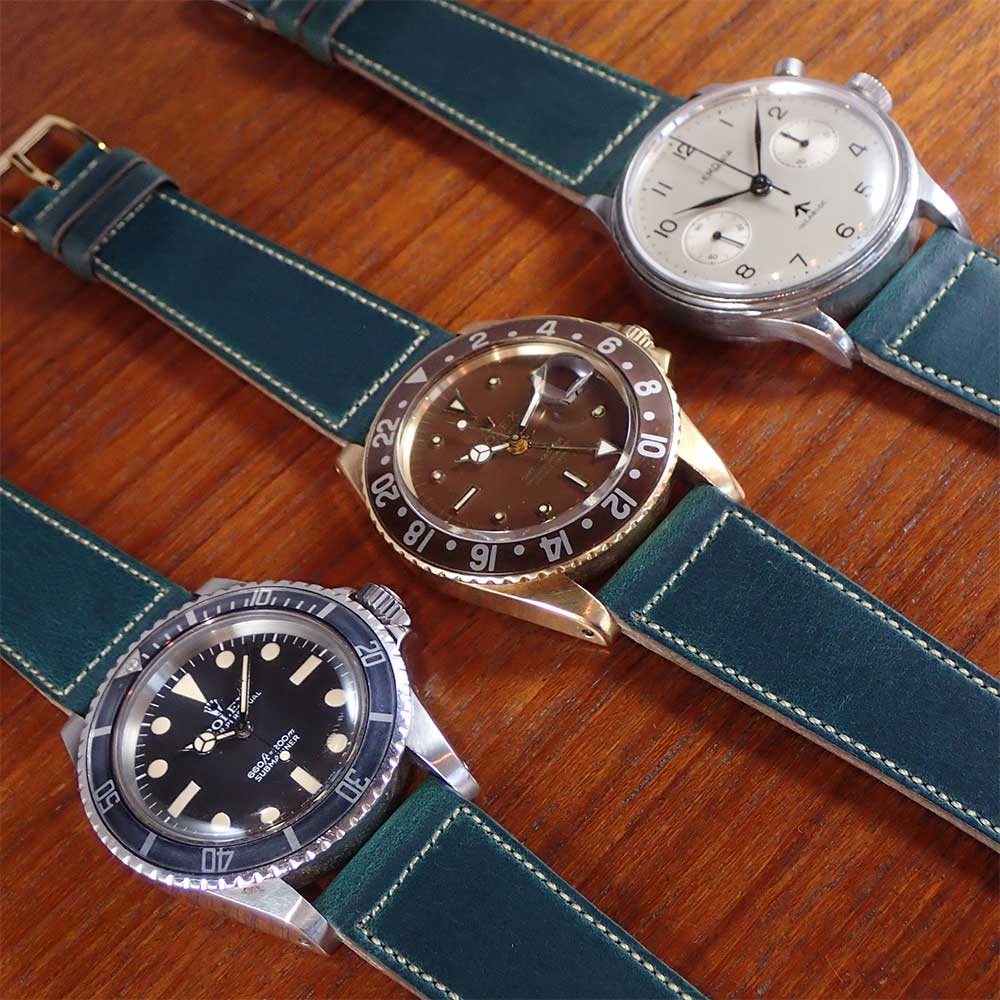 Quality Straps
I ordered La Perla Azzura Alaska (dark brown) , Japanese cowhide (black) and Horween chromexcel (blue) leather straps. All our excellent quality. My favorite so far is is the Japanese cowhide because of its versatility on dress and sports watches. I've yet to 'break in' the Alaska strap to get the patina and sheen but it looks good on vintage watch specially with aged dial. The blue Horween looks good with white, silver and even cream as the stitching is off white. My only gripe is how I wish the straps come in short sizes as I have small wrist. Shipping from Japan is fast, even faster than our local post office.
We are glad to know your like our straps! Appreciate your support !!