Regular price
¥7,700 JPY
Sale price
¥7,700 JPY
Unit price
per
Sale
Sold out
We use "ALASKA" leather made by "La Perla Azzurra", a tanner certified by the Italian Vegetable Tanned Leather Association.

Since its founding in 1967 in Santa Croce, Tuscany, Italy, La Perla Azzurra has been using high-quality, thick leather from France and a thorough commitment to We are a long-established tanner that continues to produce the highest quality Italian leather, tanning it with vegetable tannin extracted from the trunk of the Queplacho tree from Argentina.
Alaska is a dye-dyed double shoulder leather that is blown with wax and then shrink-processed using a drum to penetrate the wax.

◆Bridle leather (waxed) is impregnated with a white wax ingredient called bloom and oil that stands out on the surface. Its biggest feature is that it looks different from other leathers at first glance. The appearance of the surface changes depending on how the bloom falls. When the bloom is completely wiped off, the luster of the wax that has already soaked into the skin will appear on the surface, making it glossy.
For everyday care, just wipe it with a soft cloth. Brushing or wiping vigorously will cause the wax to rub off and fade away, becoming darker and giving you an aged look at an early stage.
*Depending on the frequency of use, if you wear it from an unpolished state, it will become fully polished in about a month.
 
*The color and texture of the leather may differ slightly depending on the lot.
*This leather has not been completely color-fastened in order to retain its good texture. Please note that the color may fade due to sweat or rain. Be especially careful when wearing white clothing.

◆Specifications
Material: La Perla Azzurra ALASKA (Cowhide)
   La Perla Azzurra ALASKA (Cowhide )
Color: NATURAL
Type: Regular
Size: 16mm (buckle width 16mm)
17mm (tablet width 16mm)
18mm (tail lock width 16mm) (Buckle width 16mm)
Length: Men's regular 12 o'clock side: Approx. 75mm, 6 o'clock side: Approx. 115mm
Thickness: Flat 2.4mm
Stitch: Thickness #20 Generated
Backing material: Same material
Edge: Wax finish (transparent)

Share
View full details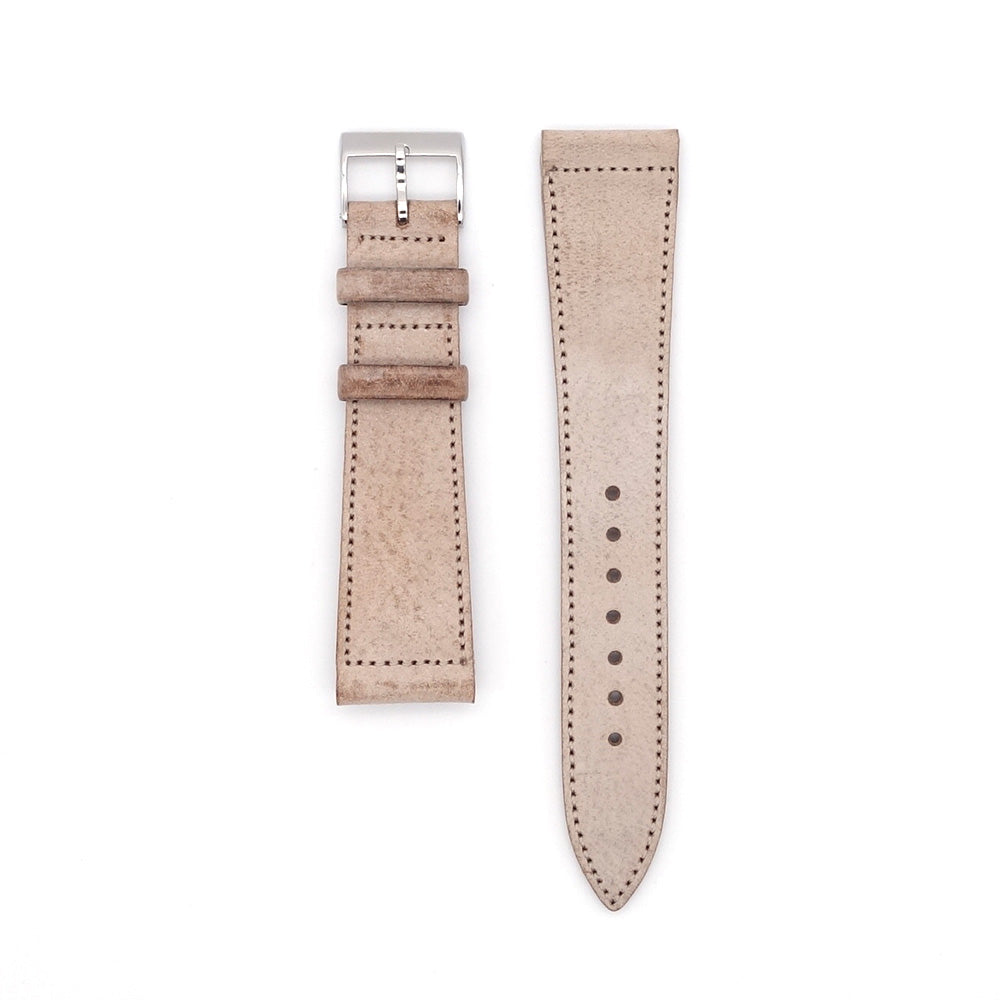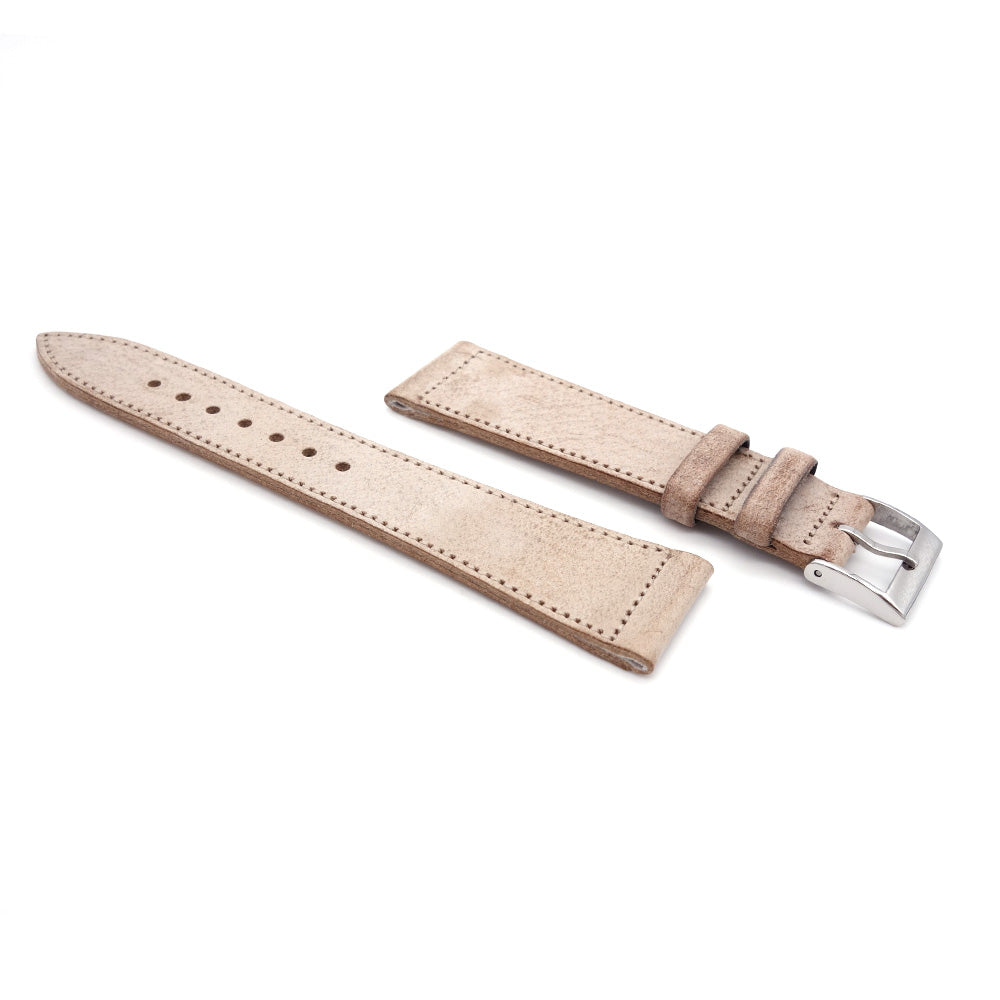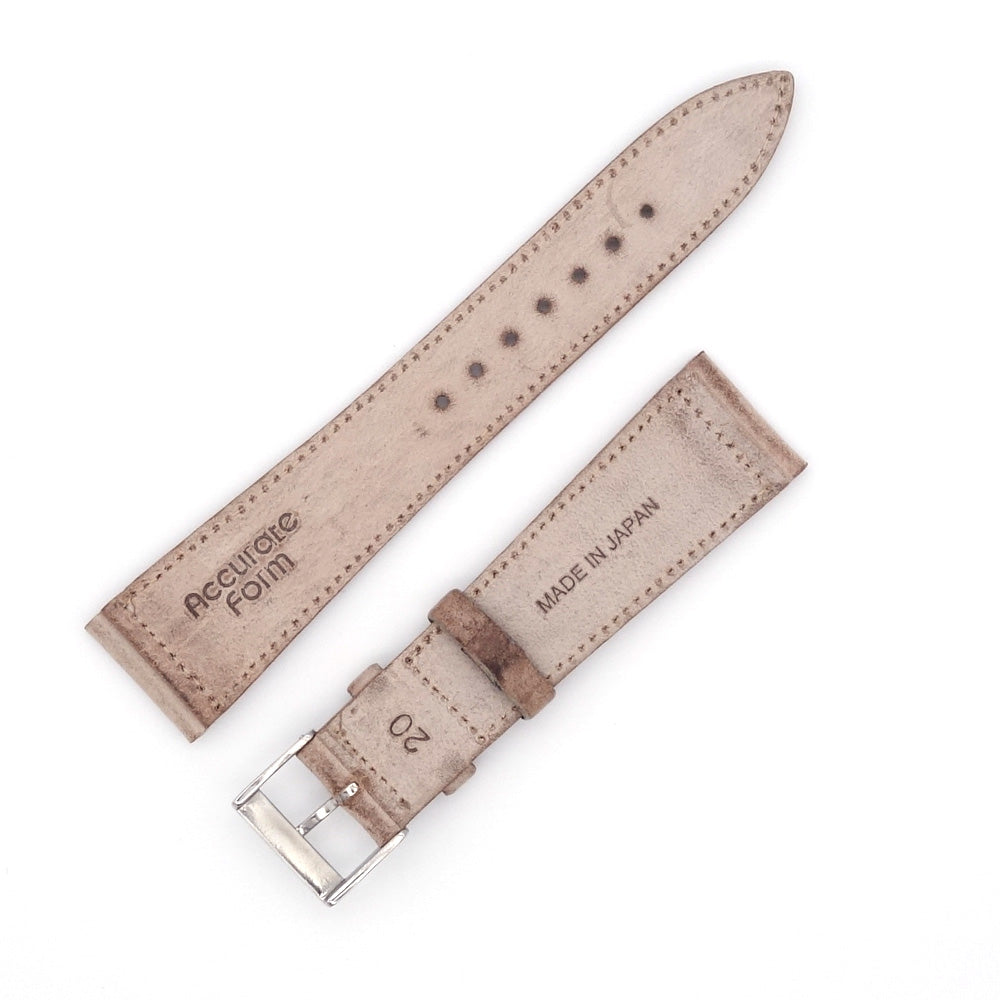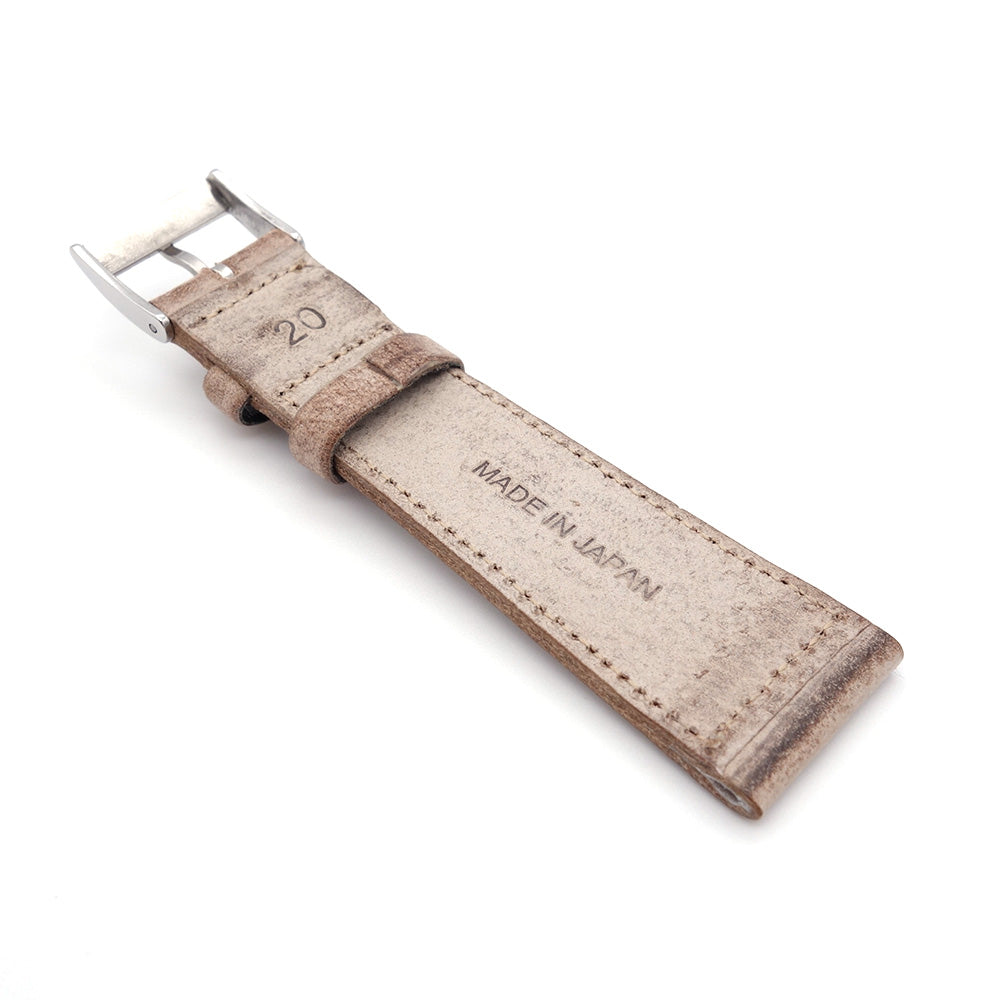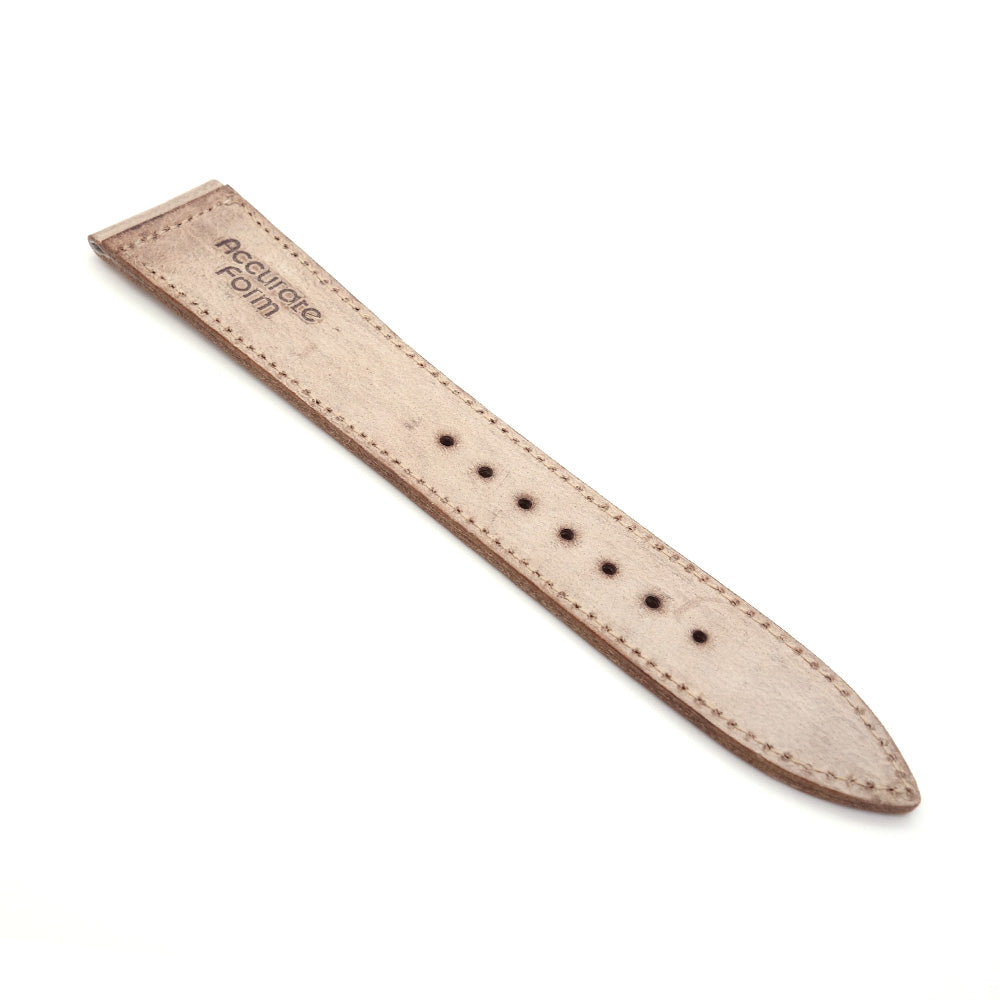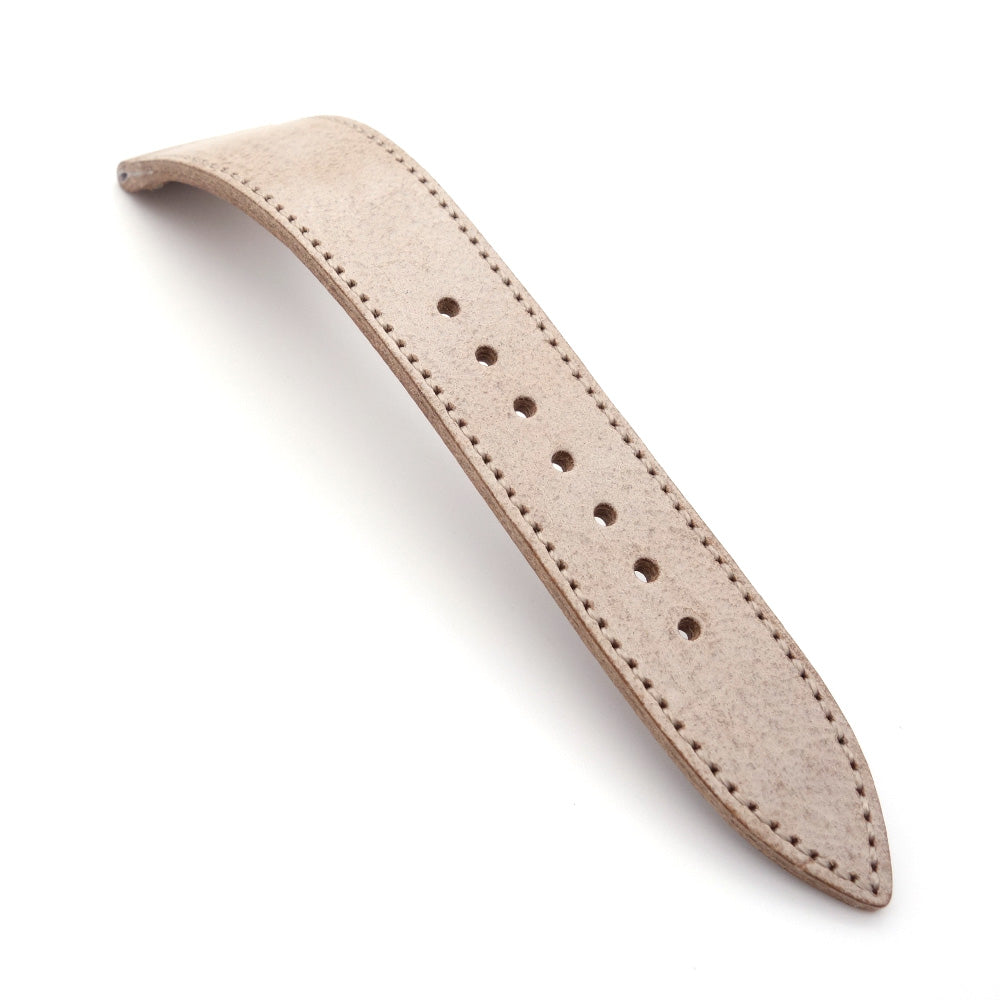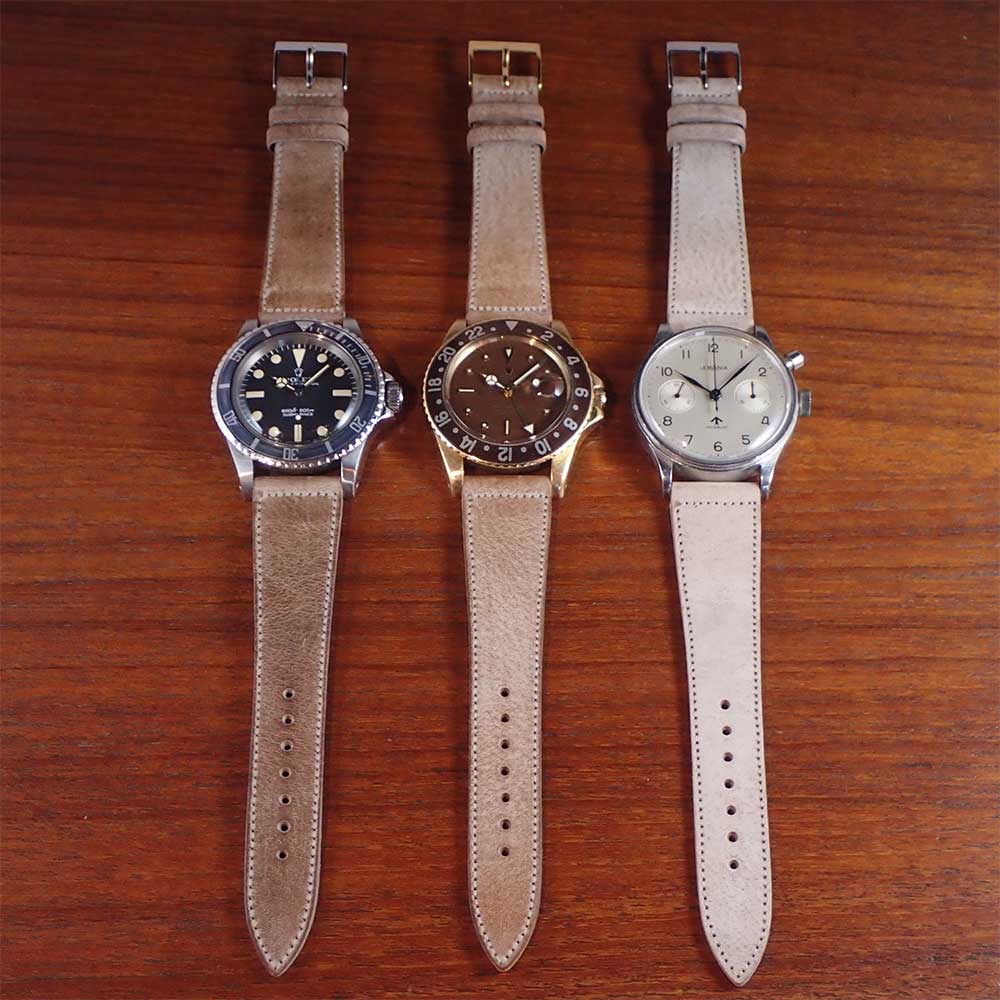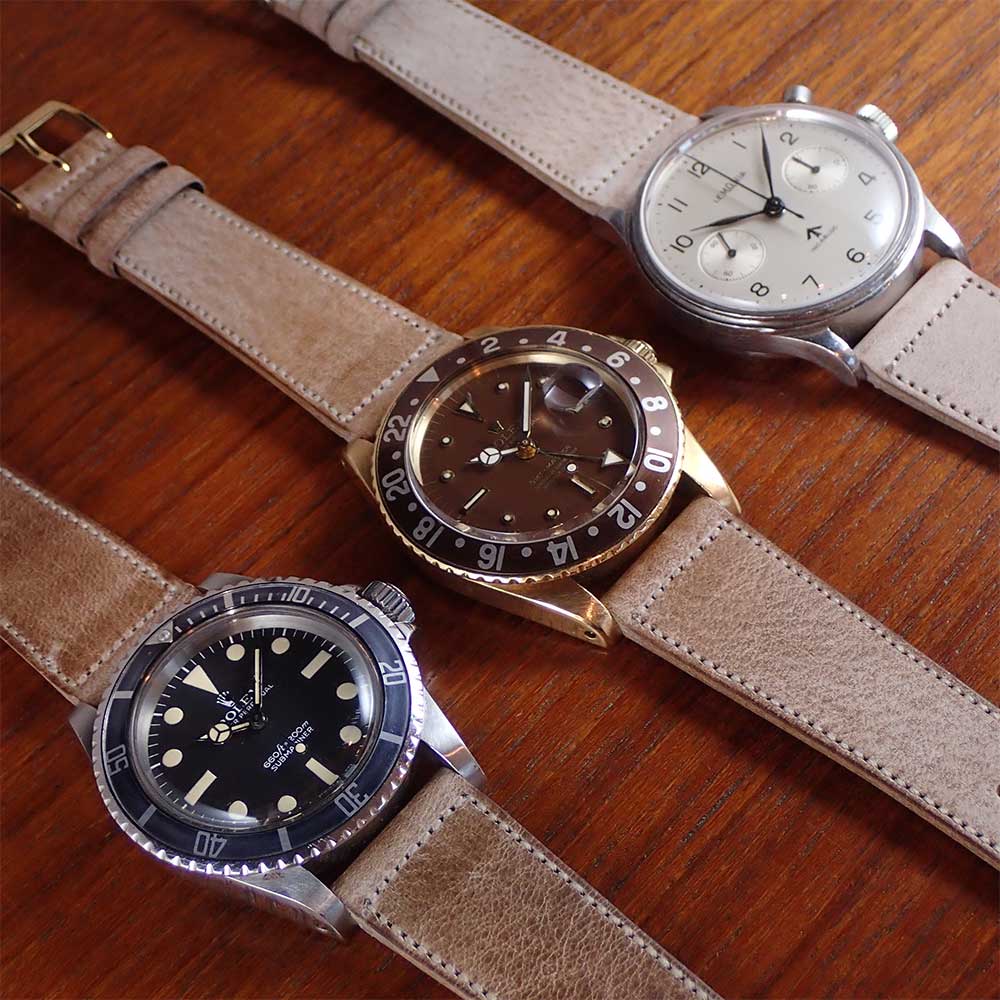 Subtle, casual characteristics
A great strap with refined aging; I have had mine for a little over a month, combined with the Bund pedestal. The lighter color has mellowed into a buttery tan color, with softness that conforms easily to my wrist. Feels sophisticated, but a bit sporty, and great for everyday wear.
Thank you for using strap and pad for BUND. leather gets finally beautiful patina which makes your own one of a kind.