Regular price
¥7,700 JPY
Sale price
¥7,700 JPY
Unit price
per
Sale
Sold out
We use "ALASKA" leather manufactured by "La Perla Azzurra", a tanner certified by the Italian Vegetable Tanned Leather Association.

Since its founding in 1967 in Santa Croce, Tuscany, Italy, La Perla Azzurra has been manufacturing high-quality, thick leather from France and carefully selected Argentinian Queplacho wood. We are a long-established tanner that continues to produce the highest quality Italian leather, tanning it with vegetable tannin extracted from the tree trunks.
Alaska is a dye-dyed double shoulder leather that is blown with wax and then shrink-processed using a drum to penetrate the wax.

◆ Bridle leather (waxed) is impregnated with oil and a wax ingredient called white bloom that stands out on the surface. Its biggest feature is that it looks different from other leathers at first glance. The appearance of the surface changes depending on how the bloom falls. When the bloom is completely wiped off, the luster of the wax that has already soaked into the skin will appear on the surface, making it glossy.
For everyday care, just wipe it with a soft cloth. Brushing or wiping vigorously will cause the wax to rub off and fade away, becoming darker and giving you an aged look at an early stage.
*Depending on the frequency of use, if you wear it from an unpolished state, it will become fully polished in about a month.
 
*The color and texture of the leather may differ slightly depending on the lot.
*This leather is not completely color-fastened in order to retain its good texture. Please note that the color may fade due to sweat or rain. Be especially careful when wearing white clothing.

◆Specifications
Material: La Perla Azzurra ALASKA (Cowhide)
)
Color: Brown (BROWN)
Type: Regular
Size: 16mm (buckle width 16mm)
17mm (buckle width 16mm)
18mm (buckle width 16mm)
19mm (buckle width 16mm)
20mm (Buckle width 16mm)
Length: Men's regular 12 o'clock side: Approx. 75mm, 6 o'clock side: Approx. 115mm
Thickness: Flat 2.4mm
Stitch: Thickness 20
Backing material: Same material
Edge: Wax finish (transparent)

Share
View full details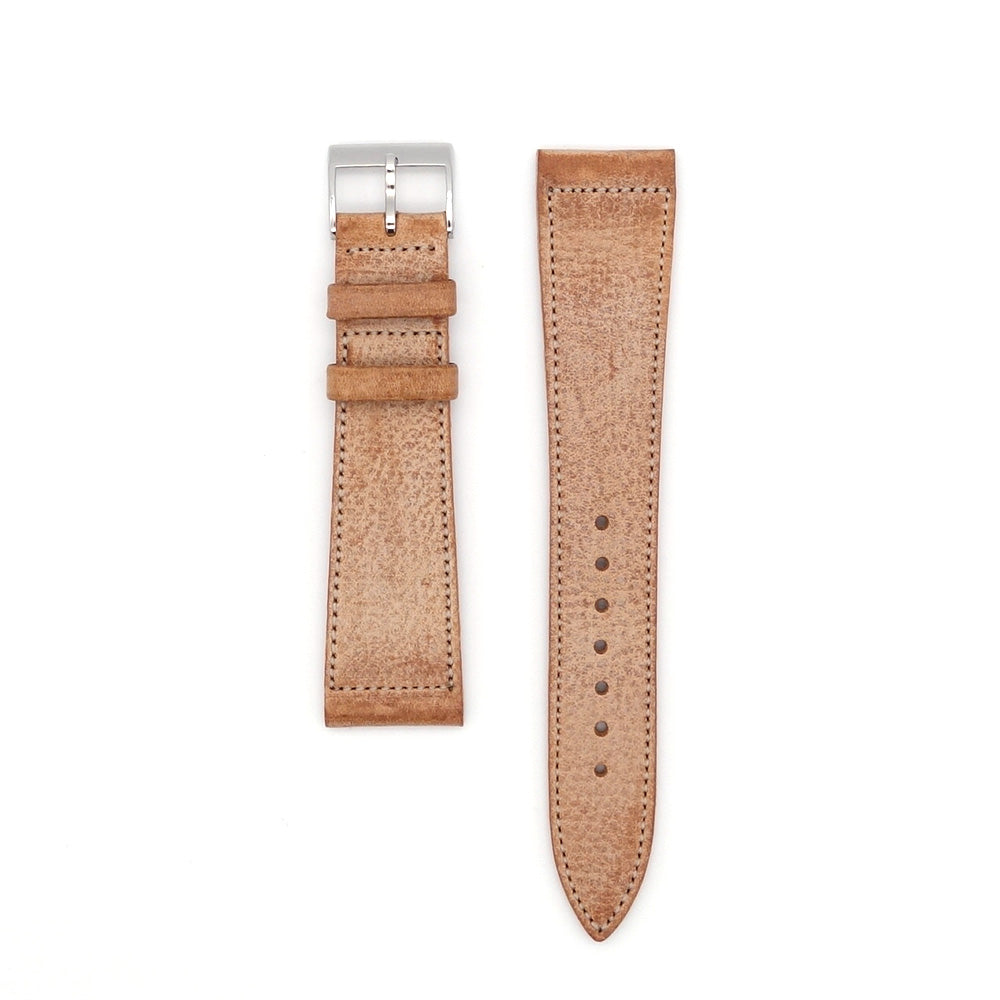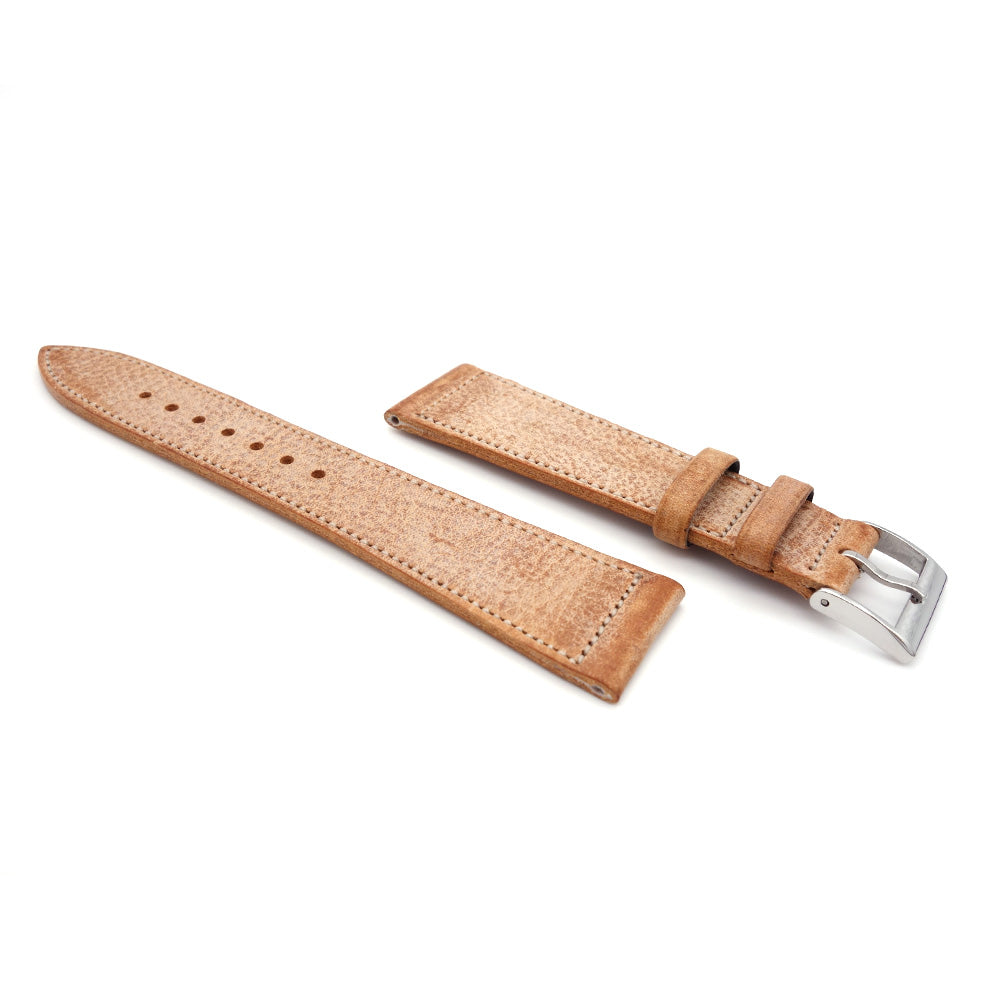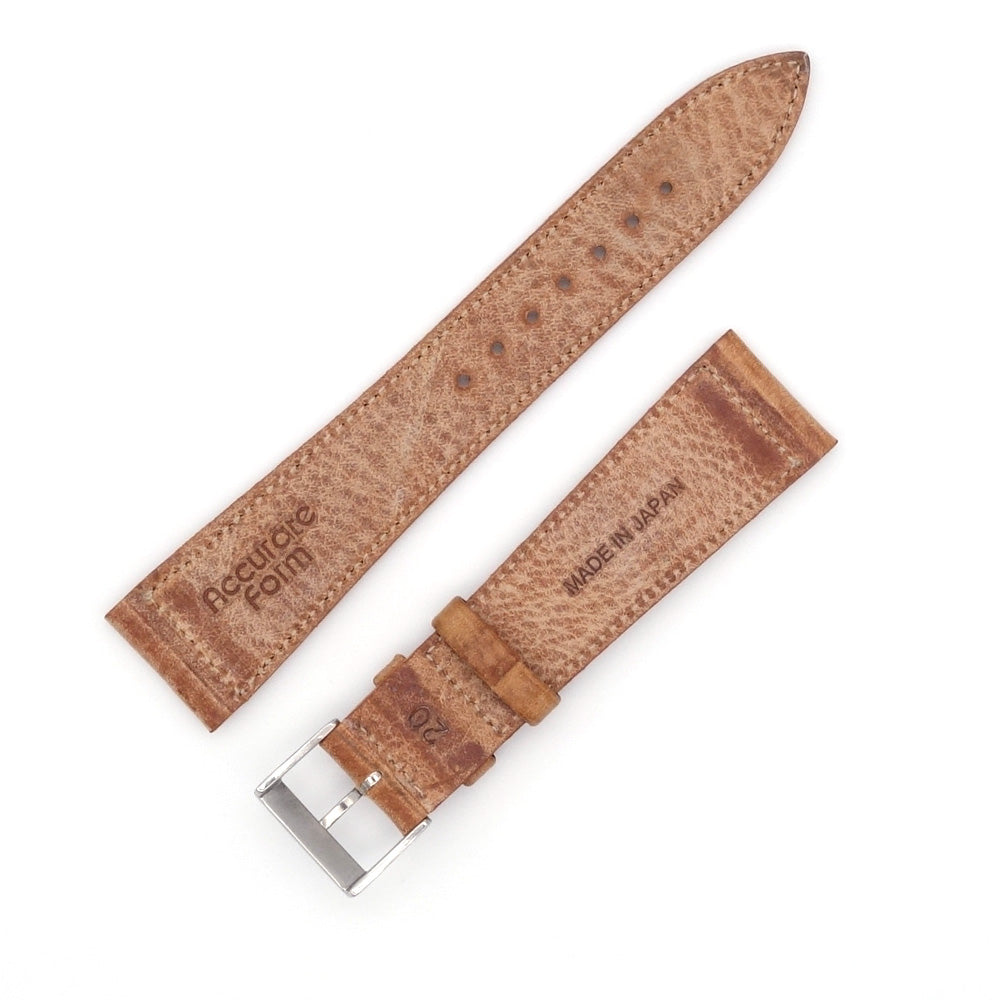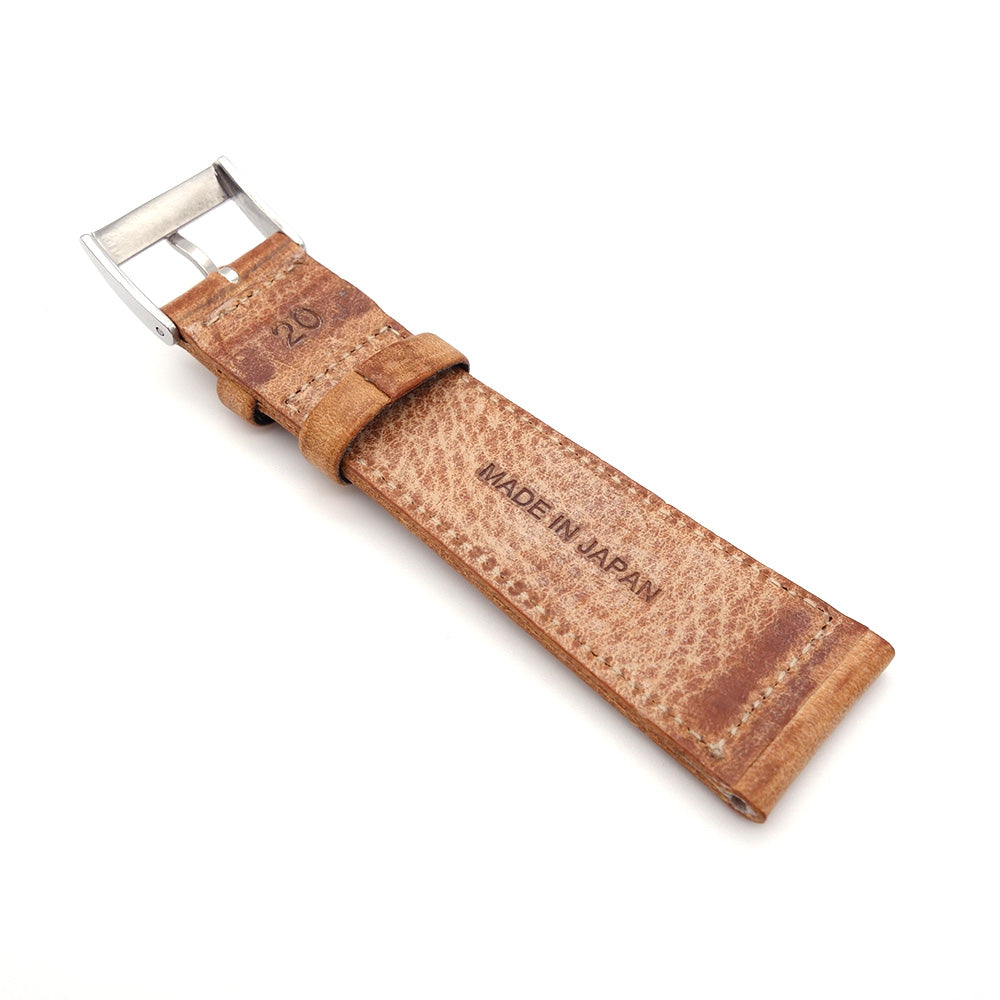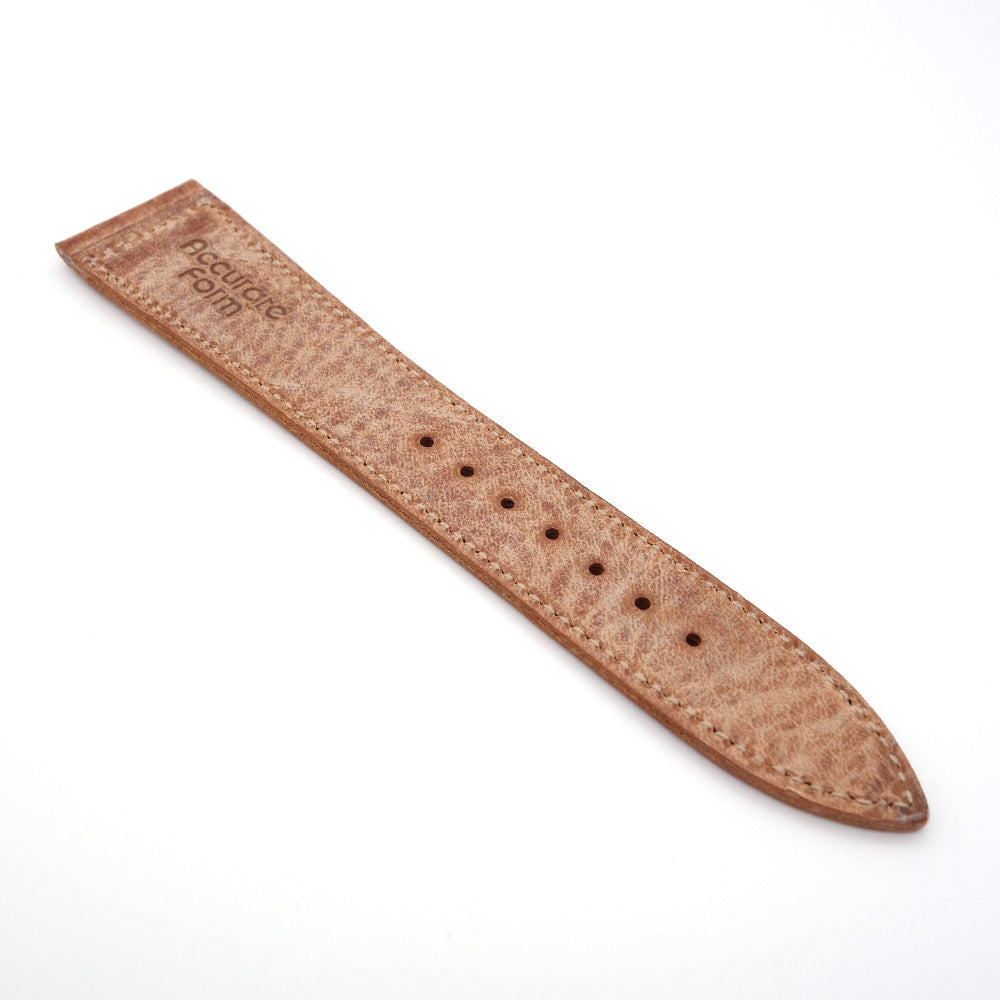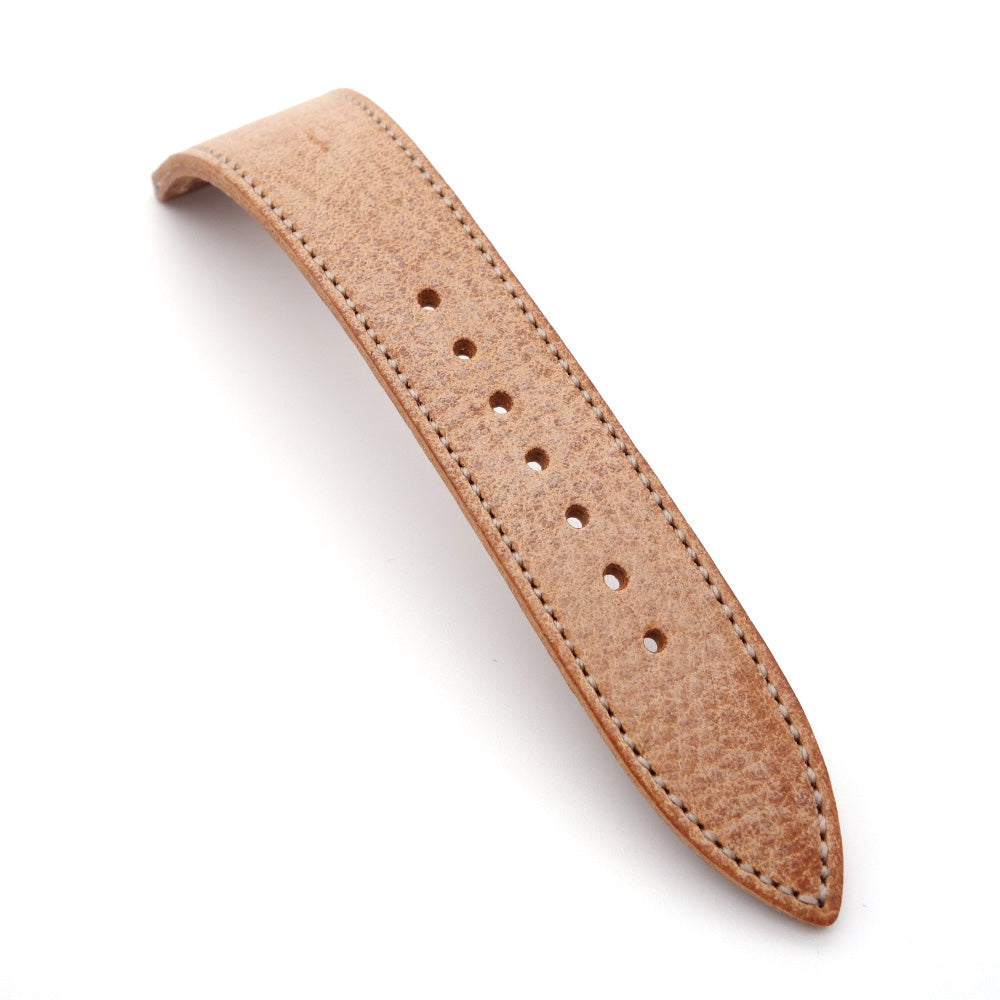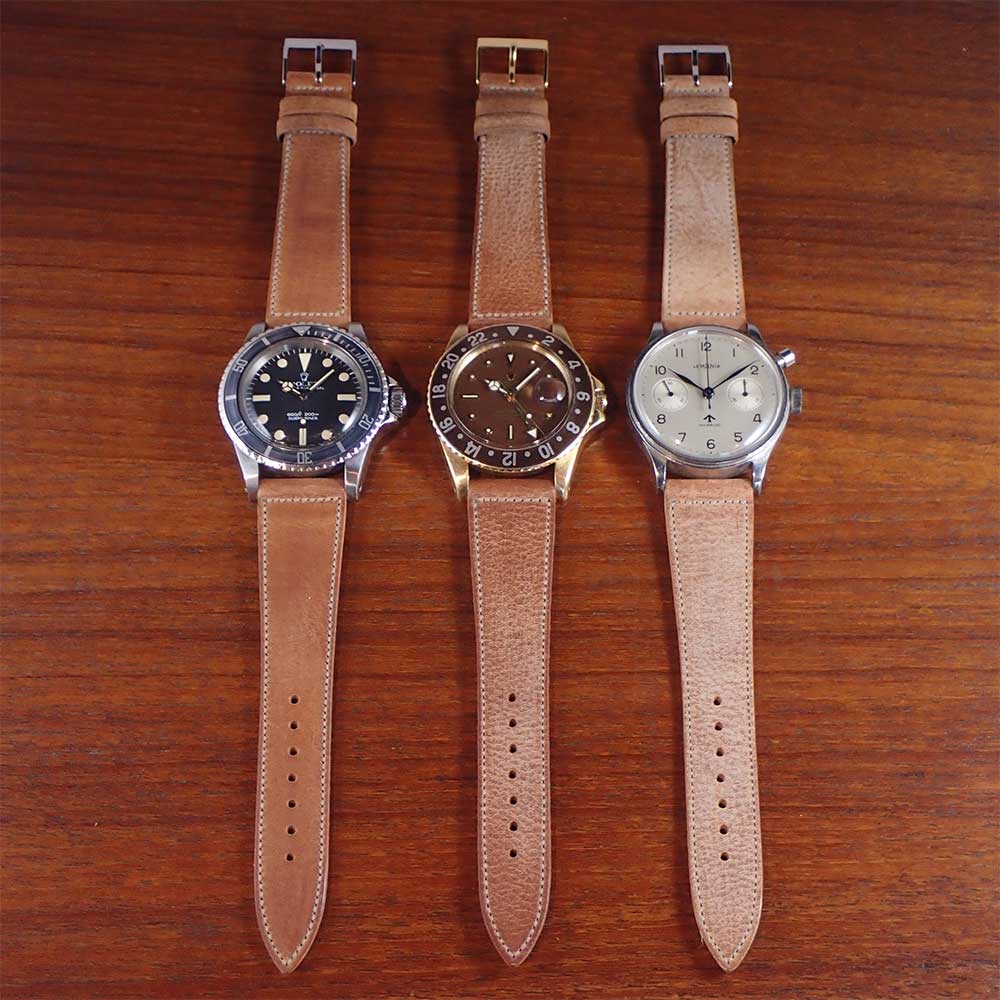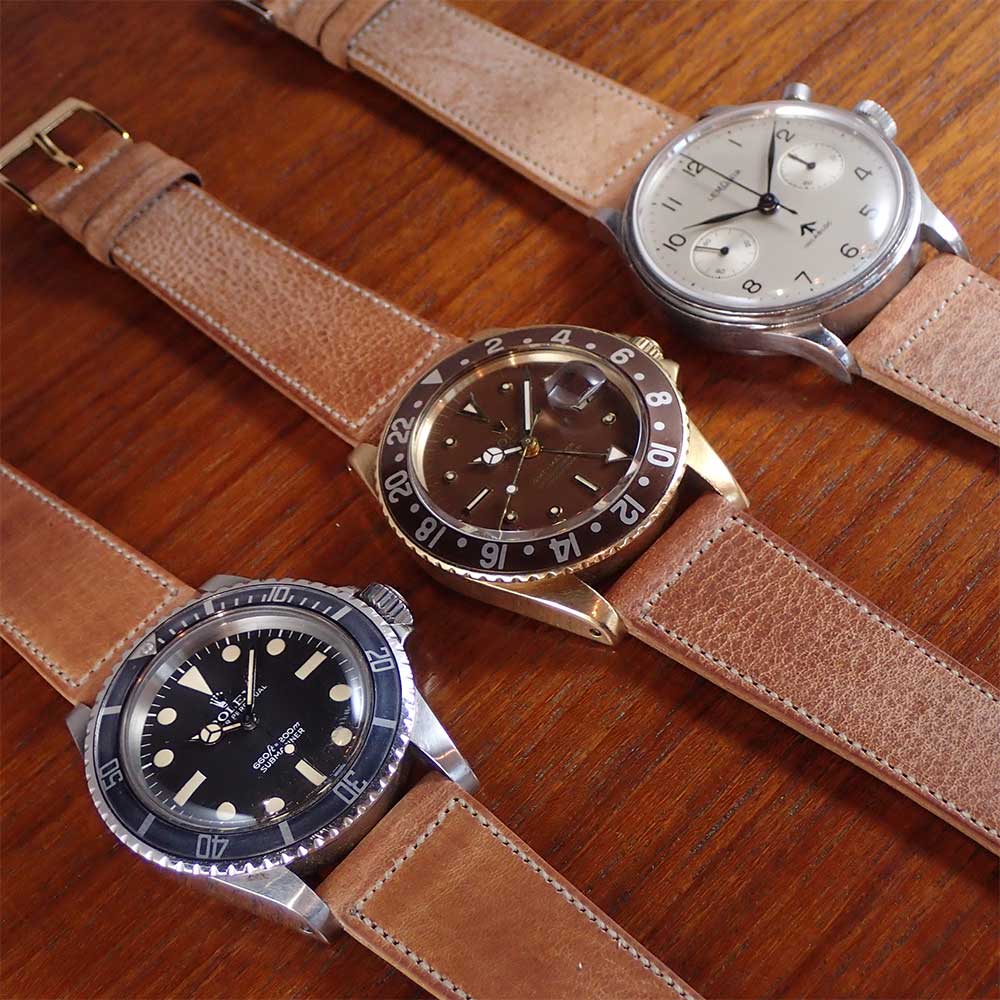 Great aesthetic, small quality issues
Let me start by saying my straps arrived quickly (to the US) and they look great. There were some small quality issues on arrival- namely the stitching on one side was crooked about 1mm. It wouldn't usually be noticeable but I have it fitted to a Cartier Tank which has straight lines and makes it apprear more crooked. Another point is the hole for the spring bars should be tighter to the end of the strap. Currently they are 1-2mm further away which when fitted pushes the top of the strap against the case of the watch and makes it hard to rotate. On an Oyster case this would cut into the strap and ruin it. The only other thing I would note (and this is likely by design), is that there is no edge coating on the strap- the edges are raw and unfinished leather. Im curious to see how it ages over time but this was a surprise when I opened the package. I will definitely order more straps in the future but wanted prospective buyers my observations as someone who has maybe 50 straps in their collection